After getting fired from MTV's Teen Mom, Farrah Abraham has managed to still be in the center of the spotlight. From various controversies and questionable business ventures, as well as a part in reality TV series Ex on the Beach, we're still hearing about this mother-of-one constantly. And for the newest development in Farrah's life, she's being accused of animal cruelty.
The 27-year-old reality star recently shared a behind-the-scenes video from a photoshoot to Facebook, which appears to be circus-themed. As the ring leader, Farrah poses alongside a real-life lion cub, and people are not pleased with it. Apart from commenters calling Farrah out for how ridiculous she looks, others are claiming it's unfair to the animal.
"Poor majestic lion reduced to nothing but a photo prop for farrahs [sic] own personal gain. Wrong on so many levels," one Facebook user wrote, as another added, "Way to support baby lions being raised in cages instead of being free, good job you should be very proud of yourself ! [thumbs up emoji] poor baby is probably drugged." A third commented, "promoting animal cruelty with a whip WTF cmon kitty smack her."
And Facebook users aren't the only ones unhappy with Farrah's video and photoshoot. According to OK! Magazine, PETA Foundation Director of Captive Animal Law Enforcement Brittany Peet had thoughts on the matter. She told the publication:
"PETA is certain that Farrah, like any mother, would be horrified to learn that lion cubs used for photo ops are torn away from their mothers shortly after birth so that they can be passed from one stranger to another—and that when these animals grow too big to be used as props, they're often abandoned at appalling roadside zoos, handed over to private owners to languish for years inside tiny cages, or killed."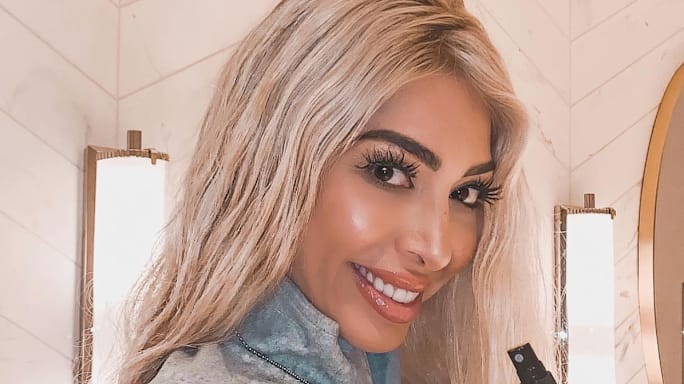 "There's nothing sexy about lion tamers or whipping chained animals, so we hope Farrah will learn from this mistake and leave them out of her future modeling endeavors," Peet concluded.
We're not surprised Farrah is creating controversy again, but this time, she's really messed up. The former Teen Mom star has yet to publicly comment on the backlash.