Farrah Abraham Poses on Vacation With Rumored New Boyfriend Daniel Ishag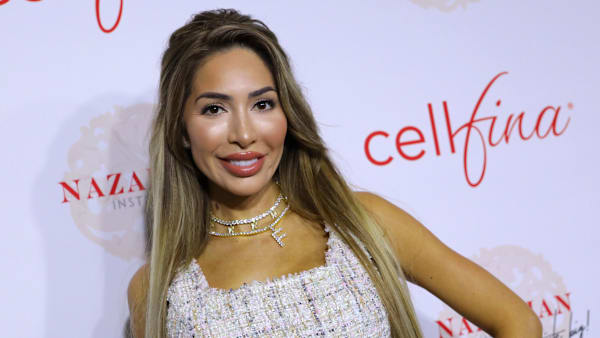 It looks like Farrah Abraham has a new leading man in her life! The former Teen Mom OG star jetted down to Mexico with Daniel Ishag, according to Ok! Magazine, and the two were spotted touching or cuddling in every picture posted to social.
It was reported that the pair was seemingly celebrating Daniel's birthday. The couple spent their time at Zadún, a Ritz-Carlton Reserve in Los Cabos, Mexico. The rooms range from $900 to $1200 per night, so they were definitely in the lap of luxury.
Farrah and Daniel also reportedly rode horses on the beach and drank mimosas. They lounged by the pool and ate salsa and guacamole, as seen in social media posts, so it looks like it was a pretty amazing vacation!
With her mind focused on what seems to be a new boyfriend, Farrah received some heat for alleged neglect of her daughter, Sophia. There were even rumors circulating that CPS got involved after Sophia posted a video on TikTok which apparently made fans afraid the 10-year-old child was home alone.
Here's to hoping this new man is good for Farrah and Sophia!