Let's just get right to the point: Ed Sheeran want to record an all-male "Lady Marmalade" with Justin Bieber and Bruno Mars, as reported by Cosmopolitan.
So now you know. Take a deep breath.
"Lady Marmalade" was first made famous by Patti LaBelle, but the version that millennials will remember was from the 2001 Moulin Rouge soundtrack, performed by Pink, Christina Aguilera, Mýa, and Lil' Kim.
In an interview with Charlamagne Tha God, Sheeran said that his new collaborative album No. 6 Collaborations Project was supposed to begin with a version of this song. He explained:
"This project actually started with one idea I had which was—you remember 'Lady Marmalade,' right? This is such a silly idea. I had an idea of doing that. Like you could get Bruno, Bieber, and me on a record. How fun would that be?"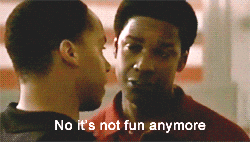 Nope, Ed. Not fun. Twitter is NOT having it. And the responses are hilarious.
Normally I don't care what artists do, but apparently Ed Sheeran wants to do a rendition of Lady Marmalade with Justin Bieber and Bruno Mars.

Can't we let women have one thing? One, phenomenal, power anthem?

Why do men always have to ruin everything? pic.twitter.com/VDqEUtKp0y

— matty FUCKIN smokes (@SamanthaDPerez) May 29, 2019
I just read somewhere that ed sheeran wanted to create a male version of lady marmalade. I literally cannot think of anything worse than a male version of lady marmalade

— Attaf the unforeseeable clown (@1989repp) May 29, 2019
So there you have it, Ed. No one wants it. Listen and learn.