Ariana Grande Reminds Fans Which Hogwarts House She's in With 'Harry Potter' Headband
By Jessica Bowman | Jul 12 2019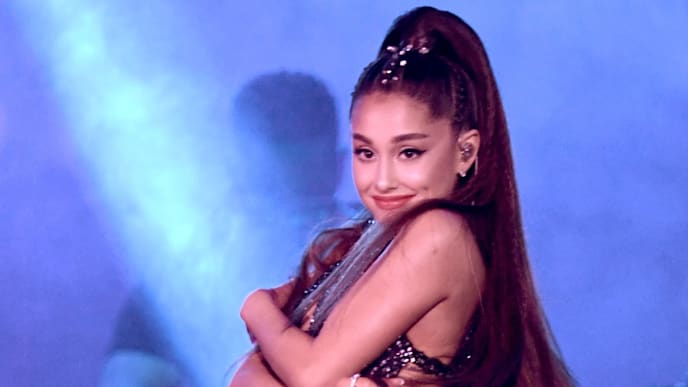 Ariana Grande might rock baby-doll dresses and kitten ears, but she is not letting anyone forget what she truly is: A. Stone. Cold. Slytherin.
The 26-year-old Sweetener singer posted a picture on Instagram this week which showed her proudly sporting an adorable green and silver striped headband with her house sigil.
I guess The Sorting Hat has spoken.
Cosmopolitan reports that Ari has been very open about her long-time obsession with Harry Potter, even going so far as to post a picture of herself wearing a custom-made, sparkling Dumbledore jean jacket with a caption that read, "muggle in the streets/ wizard in da sheets."
And if that wasn't enough, Grande once publicly corrected Tom Felton (also known as Draco Malfoy) on Twitter for calling her a Ravenclaw or Gryffindor because "she seems very sweet."
She might be sweet, but Ari is a full-blown, scaly snake, and she isn't hearing anything else about it.
For those who love Harry Potter as much as Ari, and love Ari as much as she loves Harry Potter, you're in luck! You can match the ponytailed queen's headband, while also rocking your own house, thanks to Amazon, Cosmopolitan reports.
I'll take one in Gryffindor, Thank YOU.
[h/t: Cosmopolitan]