Ariana Grande's "Thank U, Next" gave us all a great overview of her heavily-covered dating past.
One ex-boyfriend who often gets lost in the shuffle a bit is Ricky Alvarez, perhaps because he and Grande kept their relationship pretty low key for the year they were dating.
Add that to the fact that his relationship with Grande occurred between her dating two prominent rap artists in Big Sean and Mac Miller, and it's sometimes easy to forget Grande "wrote some songs about Ricky."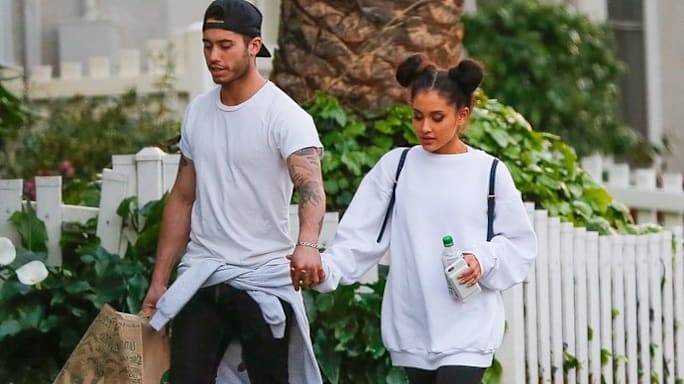 Ricky got close to Ariana when he began working as one of her backup dancers, and they began dating in the summer of 2015. The relationship became public after the silly Ariana donut-licking "controversy," as surveillance footage from that infamous afternoon showed the pair kissing at the donut shop.
The two broke up in the summer of 2016, and unlike Grande's recent breakup with Pete Davidson, it wasn't all that dramatic. "He didn't cheat or anything, they just found it difficult to make it work," a source told E! after the split. "They are still friends, though."
That friendship was apparent last week when the two were spotted in New York City on New Year's Day.
Of course, the news sparked multiple rumors the two were getting back together, but Grande confirmed they are just friends, and that her dating life will remain dormant for awhile.
spoiler for the rest of this year / probably my life: it's no one. please refer back to this tweet for future questions. ?

— Ariana Grande (@ArianaGrande) January 1, 2019
So don't get too excited next time you hear Ariana was spotted with Ricky again, or any other guy for that matter.