Andrew Glennon Claims Amber Portwood 'Stood Up' Son James for 'Teen Mom OG' Reunion Show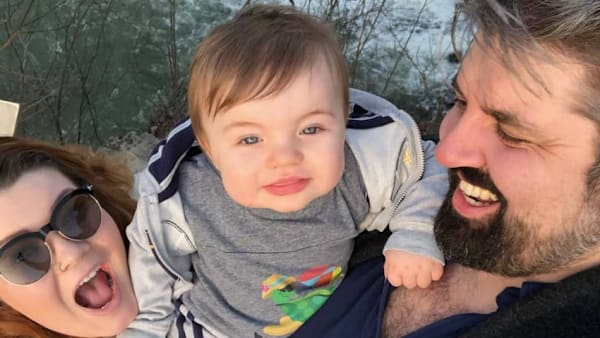 Andrew Glennon is not about to sit back and let his ex and baby mama, Amber Portwood, tell her side of the story without a hitch.
The Teen Mom OG reunion special aired this week, in which Portwood finally sits down for an interview with Dr. Drew, the first after her July 5 arrest. In the interview, the mom-of-two says she is heartbroken over the incident, her relationship, and her separation from her family, and that Glennon, whom she calls a narcissist, is already dating another woman.
Glennon fired back at his ex (and all the haters on her side) on Instagram this week, posting pictures of him with their son, James, and addressing followers' questions in the comments. As In Touch Weekly reports, Glennon was not afraid to speak his mind, sharing the most heartfelt of sentiments to the most brutal of criticisms about Portwood.
In one comment, Glennon alleged, "She looked very proud in that hate-fueled 'interview' … which she stood James up to go and do." He added, "Actions speak volumes. I pray one day she gets the help she needs and finds her own happiness in life."
In another comment, one user stated that he shouldn't talk so badly about the mother of his child on social media. Glennon responded:
"She gets magazines, websites, and the red carpet press treatment to publicly humiliate and slander me. I get this... you fine people. But if I had her power and was in her current position, I would use that platform in a FAR more positive and humble way."
So basically, Glennon is claiming that not only is Portwood ditching her son for her platform, but that she is using it in a negative way. I wonder how Portwood will respond this time.