'An American Pickle' Release Date, Cast, Synopsis, Trailer: Everything You Need to Know About the New Movie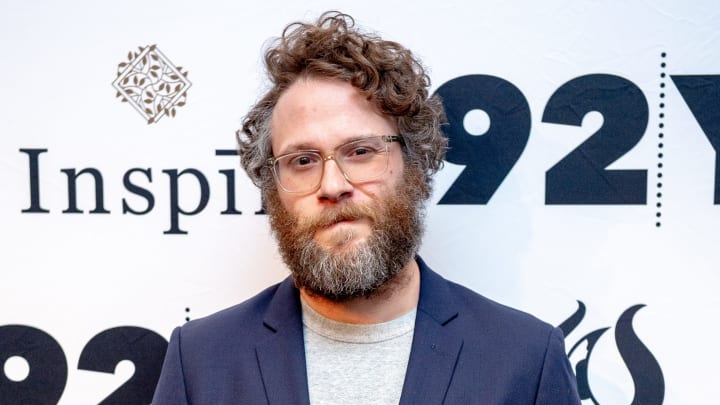 'An American Pickle' star Seth Rogen / Roy Rochlin/Getty Images
An American Pickle definitely taps into the feeling of culture shock that seems to permeate every "average" day lately. It's an immigration story that's also a time travel story, and a family drama. Based on the novella Sell Out by Simon Rich, who adapted the work into a screenplay, the project is also HBO Max's first original film. Here's everything you need to know about An American Pickle. 
An American Pickle Release Date
The movie premieres Aug. 6 on HBO Max. 
An American Pickle Cast
An American Pickle stars Seth Rogen (in two roles), and the cast also includes Sarah Snook, Jorma Taccone, Sean Whalen, Joanna Adler, Jess Daniel Phillips, Geoffrey Cantor, David Mattey, Charles Rogers, and Kevin O'Rourke. 
An American Pickle Synopsis
Rogen plays Herschel Greenbaum, a Polish immigrant who comes to the U.S. in 1920. He starts working at a pickle factory, where he falls in a vat of brine, preserving him exactly as he is for 100 years. He emerges in 2020 and finds his great-grandson (also played by Rogen), who helps him assimilate to life in the 21st century. 
An American Pickle Trailer
You can watch the trailer below.
Don't miss American Pickle on Aug. 6!