As news hit last month that Kanye West bought Kim Kardashian a Miami condo for Christmas at the insane price of $14 million, all we could talk about is how luxurious the Kardashian-Jenner homes are. Back in October, Kylie Jenner and Travis Scott spent a pretty penny on a Beverly Hills home, and we already know Kim and Kanye's home in Hidden Hills is extravagant.
Their home, which we know from Keeping Up With the Kardashians is kept pretty much under wraps, is only a bit more expensive than their new Miami condo at $20 million. The pair bought the place back in 2014, but had extensive renovations done to it to make it the home they truly wanted.
According to E! News, Kim and Kanye's mansion includes eight fireplaces, spacious living rooms, two spas, a master suite with dual his and her bathrooms, two pools, and a vineyard.
The renovations they had done turned their home into an all white, minimalistic-style spot, which looks similar to a museum!
We got a super intimate look at Kim and Kanye's home during their 2018 Christmas Eve party, as Spaghetti Boys' Kerwin Frost posted a 25-minute video of his time there. The hilarious video gives us a much deeper glimpse into the place, which was full of celebrities at the time.
The California wildfires in November tragically destroyed many homes in the Hidden Hills and Malibu areas, but fortunately Kim and Kanye's home was untouched. The couple faced backlash for hiring private firefighters for their neighborhood, but later made it up by donating to the California Fire Foundation, the California Community Foundation, and to a firefighter who lost his home, on behalf of Kanye, Yeezy, and Adidas.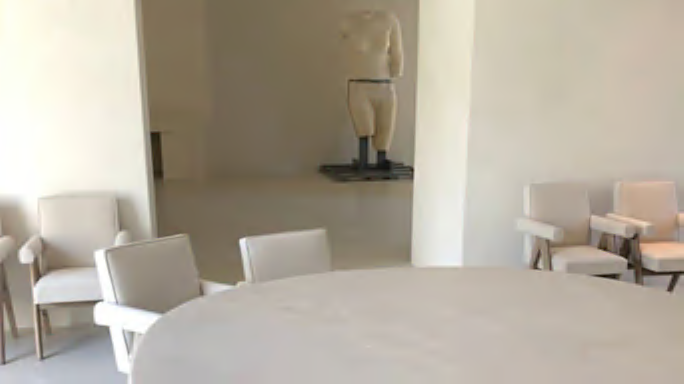 We hope to see more of Kim and Kanye's homes in the next season of KUWTK.