Alex Newell Age, Instagram, Height, Roles: Everything to Know About 'Zoey's Extraordinary Playlist' Actor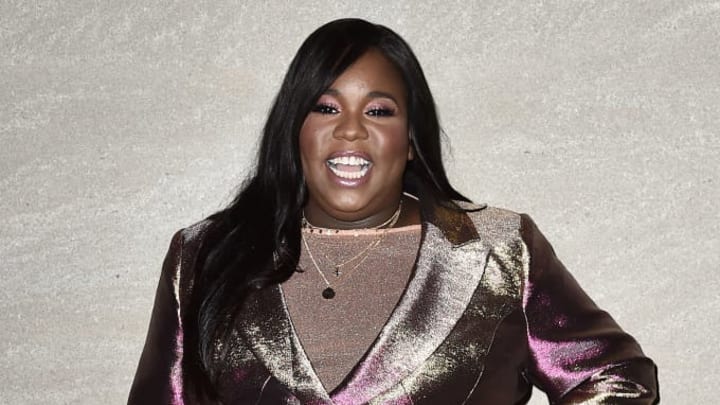 Zoey's Extraordinary Playlist just debuted on NBC and is already winning over people's hearts. One of the most talented stars in the series is Alex Newell, who has an amazing voice and rockin' presence. Many viewers might already know the singer/actor, but if you don't, here's everything you should know about Alex.
Alex Newell Age
Alex Newell was born on  August 20, 1992 in Massachusetts, making him a 27-year-old Leo. His father sadly died when he was six years old, so his mother raised him on her own. Unsurprisingly, Alex was hugely involved in improv, the school's choir, and the church choir growing up.
Alex Newell Instagram
To follow Alex's Instagram account, where he boasts 260,000 followers, check out his page here.
Alex Newell Height
Alex stands at 5'7.
Alex Newell Roles
When a national casting call was released for The Glee Project, Alex sent in a self-taped audition and went on to finish second in the competition. This landed him a role on Fox's Glee as Wade "Unique" Adams. Alex was then cast in Hulu's Resident Advisors and NBC's Imaginary Friend. He has also appeared in the Broadway production Once On This Island, where he played Asaka, Mother of the Earth, according to New York Theatre Guide.
The actor is currently playing Mo on Zoey's Extraordinary Playlist, a new NBC series about a young woman who is able to understand people's innermost thoughts in the form of songs. Alex's casting as Zoey's neighbor allows him to help her understand the power of song and its communicative abilities.
Zoey's Extraordinary Playlist will move to a regular time slot on Feb. 16.
Alex Newell Roles: Wade "Unique" Adams on Glee, Mo on Zoey's Extraordinary Playlist