Designer Christian Cowan Accuses Khloé Kardashian of Stealing a Dress From Him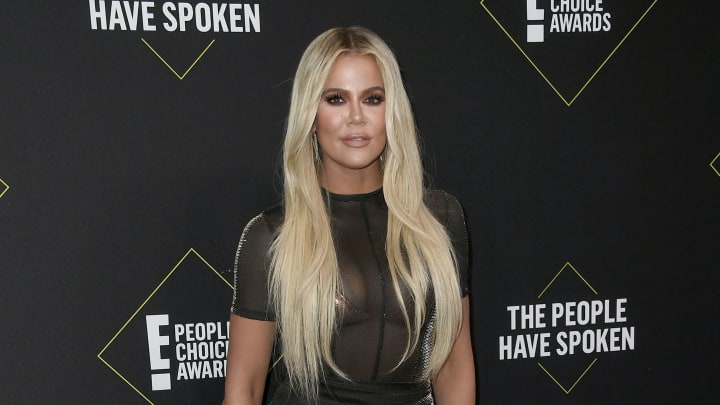 Being a member of the Kardashian family comes with a lot of perks, one of them being loads of free designer clothes. But Khloé Kardashian is in hot water after one designer found out she tried to re-sell a gown he had allegedly loaned her.
Christian Cowan is a famed designer to the stars, who, according to Us Weekly, has dressed the likes of Ariana Grande, Kim Kardashian, and more, but he probably won't be loaning any more samples to KoKo. He publicly called her out for stealing a dress he'd apparently asked her to return. "Why are my runway samples I loaned to you being sold on your website? We've emailed 3 times and had no response," the designer wrote on his Instagram Story.
According to Us Weekly, the item was still available to buy on the website for $1,300 as of July 20. The frock is listed as an "electric blue round neck short sleeve form fitting midi dress with back zipper and black and blue crystal, with front slide slit." It's also said to be in "excellent condition."
According to an anonymous source, the dress was gifted to Khloé by her stylist and it was never given as a loan. The insider also claimed Cowan never asked for it back, at least not to Khloé directly. As of July 20, the Keeping Up With the Kardashians star had not spoken out about the incident herself.