Fans Accuse Khloé Kardashian of Lightening Daughter True's Skin on Instagram After Seeing Her on 'KUWTK'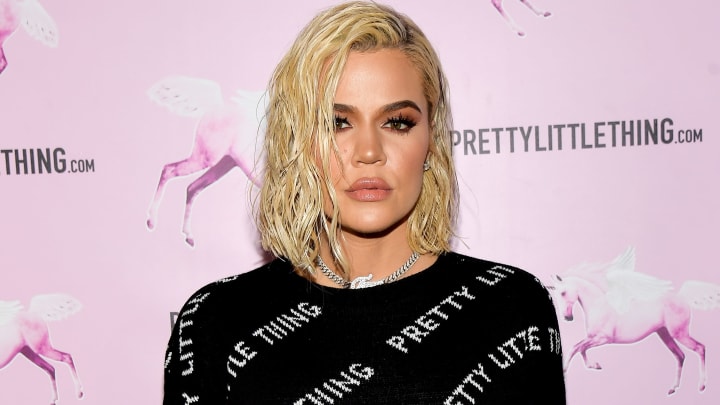 Khloé Kardashian is constantly updating her social media pages with adorable snapshots of her daughter True. If you follow her, you know her own Instagram page is basically a True Thompson fan page. However, some fans aren't so happy with her editing process.
One person took to Reddit to explain they were "surprised" to see True's skin color on Keeping Up With the Kardashians, after she allegedly appeared much differently on social media. They wrote:
"First of all, True is a beautiful healthy toddler and that's all that matters. However, True definitely resembles her father and has a darker skin tone. Khloe needs to stop applying all those crazy filters on [I]nstagram that make her and True look like they have the same skin color."
Several fans seem to be in agreement that True's skin appears darker on the show than on social media, and accused Khloé of using lightening edits on her page.
"I thought the exact same thing. She lightens her daughter but darkens herself in pics," another chimed in.
Many Reddit users are in agreement that Khloé's social media posts are evidence she wants True to look "racially ambiguous" instead of black, like her dad Tristan Thompson. This would certainly be terrible, however, there's no way to tell if Khloé's editing effects actually are purposefully changing her daughter's skin tone or not. In fact, the Good American co-founder hit back at racist comments regarding her little one in the past, after nasty Instagram users trolled True for being "too dark." On Twitter at the time, she wrote:
"I dislike the fact that people are allowed to comment on my daughters skin color but as soon as I comment kindly back and praise her for all that she is, the comment gets erased. If you have the courage to post your nasty criticism please allow one to defend or comment back."
At the end of the day, True is undeniably the highlight of KoKo's social media pages, so let's hope there's more and more sweet photos to come!