The Reelist
Will Smith says Jada Pinkett Smith wasn't the ONLY one who had an extramarital relationship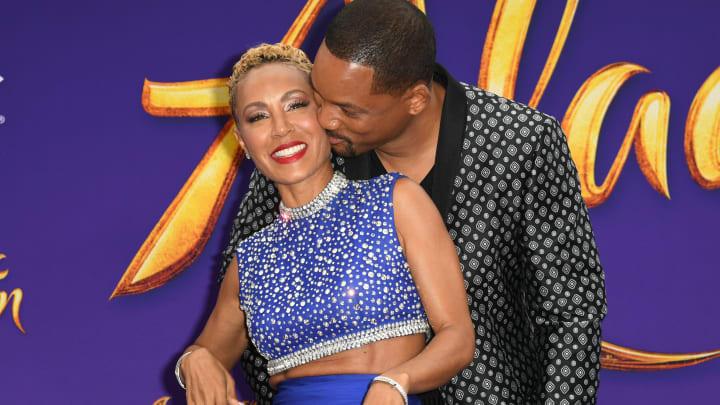 Premiere Of Disney's "Aladdin" - Red Carpet / Kevin Winter/Getty Images
Will Smith is continuing to open up about his marriage to Jada Pinkett Smith.
The 53-year-old legendary actor is featured in a new cover story for GQ, and discusses the revelations in his upcoming memoir, Will. 
GQ interviewer, Wesley Lowery, read an advanced copy of the book and notes that Will does not go into much detail about his marriage to Jada. The Men in Black star says that a lot of details regarding their relationship have already been made public, including Jada's "entanglement" with singer August Alsina, which she opened up about on her Facebook Watch show, Red Table Talk, in July 2020.
"Jada never believed in conventional marriage.… Jada had family members that had an unconventional relationship," Will says of his wife of 23 years.
"So she grew up in a way that was very different than how I grew up. There were significant endless discussions about, what is relational perfection? What is the perfect way to interact as a couple? And for the large part of our relationship, monogamy was what we chose, not thinking of monogamy as the only relational perfection."