Which Kardashian-Jenners Will Be Attending the 2019 Primetime Emmys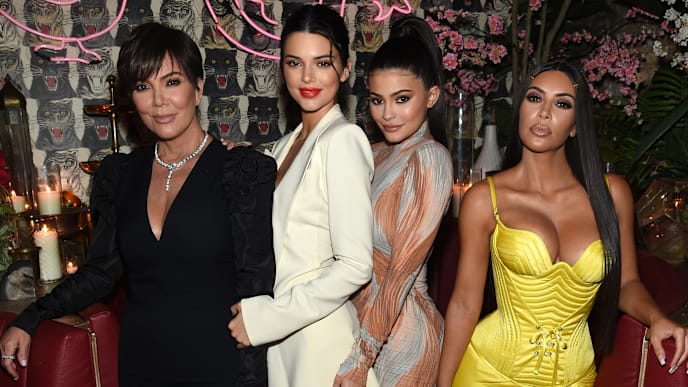 This weekend is an exciting time for TV actors and showrunners, as the 71st Primetime Emmy Awards will be taking place on Sept. 22. But, of course, even celebrities not nominated for any awards will be in attendance for the special event, even including a few of the Kardashian-Jenner sisters.
Us Weekly has shared photos of the seating chart for the prestigious event, and though sadly it seems Margaret Qualley will not be bringing new boyfriend Pete Davidson along, three KUWTK stars will be there. Kim Kardashian, Kylie, and Kendall Jenner are all expected to attend, and all three of them are presenters as well!
The site notes, however, that none of the three ladies will be sitting next to one another. This begs the question of whether or not any of them will bring dates. While Travis Scott and Kylie have walked the red carpet more than a few times together, the "Sicko Mode" rapper hasn't hinted at his attendance. We'll just have to wait and see.
Other stars set to present at this year's Emmys include Zendaya, Gwyneth Paltrow, Jimmy Kimmel, and many more. Tune into the big night this Sunday at 8:00 p.m. EST on Fox.