Where Kim Kardashian and Kanye West Reportedly Stand On Getting Divorced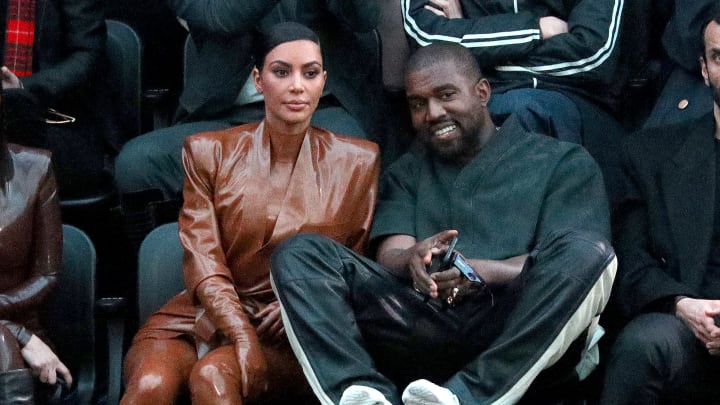 For better or worse, Kim Kardashian and Kanye West's marriage drama is out in the open right now. But just like Kanye's presidential run, it's still not clear what's going on these days. As of this moment, it looks like the power couple might actually be going their separate ways for good, reports People.
Apparently, the Keeping Up With the Kardashians star is "torn" about how to move forward. Kanye continues taking time to himself in Wyoming while Kim is still living in Calabasas with their children. So first comes love, but what comes now? Although the two continue to live separately, Kardashian recently made a trip to see her apparently estranged husband at the West family ranch. However, a source for People claims Kim didn't fly to Kanye with reconciliation in mind.
"She isn't getting back what she needs from Kanye. She was to the point that she flew to Cody to basically tell him their marriage is over and to say goodbye," a source spills.
In Kanye's now-deleted tweet spree, the rapper claimed that divorce is not a new topic for the couple of six years. 'Ye wrote that he'd wanted out of their marriage for a "long time." Shortly after airing out their dirty laundry to the Twitter-verse, the Yeezy designer posted a public apology tweet to his wife, writing:
"I would like to apologize to my wife Kim for going public with something that was a private matter. I did not cover her like she has covered me. To Kim, I want to say I know I hurt you. Please forgive me. Thank you for always being there for me."
And of all the marriage related tweets to vanish, he still hasn't deleted his "sorry." Yet. Reps for Kardashian and West have yet to comment on the divorce reports.