The eldest of the Kardashian sisters is no stranger to posing in the nude on social media, but Kourtney's latest Instagram photo had fans more interested than usual, as she seemed to be promoting a new brand. Sitting on her bathroom sink with only a towel on her head, the 39-year-old mother-of-three teased in her caption, "C O M I N G. S O O N. @poosh."
Poosh by Kourtney Kardashian
Fans were quick to click on the Instagram profile for Poosh (which unsurprisingly already has 2.2 million followers), only to see the words "by @kourtneykardashian" in the bio. So this new brand is 100% Kourtney's, although not much else is known--apart from the fact that "Poosh" is her nickname for daughter Penelope Disick. The 12 posts on the page make up the photo Kourt posted, with the words, "This isn't a monologue, it's a dialogue." If you go to www.poosh.com, all that's available is to sign up for alerts and to follow the brand on social.
So far, the brand itself seems like either a beauty or lifestyle website. As WWD points out, this could be focused on the fight for increased FDA regulations on beauty products, as Kourt has been a vocal advocate for years. Even in April 2018, the reality star visited Capitol Hill to discuss the Personal Care Products Safety Act. "It would be nice if we didn't have to guess as much," she said at the time. "If there were regulations to know that the products that we're using are safe."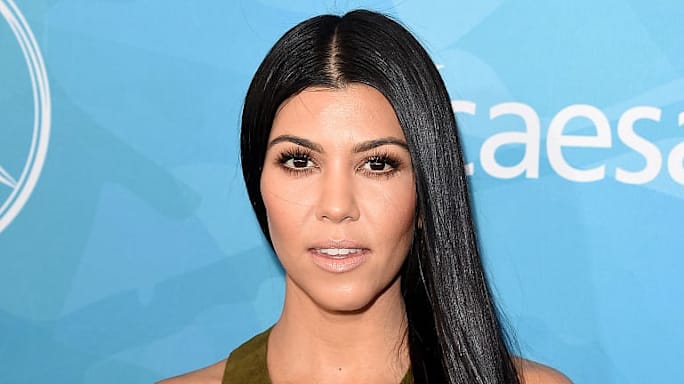 Fans of Keeping Up With the Kardashians know Kourtney's sisters, who own brands such as Kylie Cosmetics and KKW Beauty, have pressured her over the years to get into a business venture of her own. We're excited to see what Poosh is all about.