VIDEO: 'Spider-Man's Tom Holland Recalls His Unpleasant Workout With Co-Star Jake Gyllenhaal
By Ryan Carroll | Jun 25 2019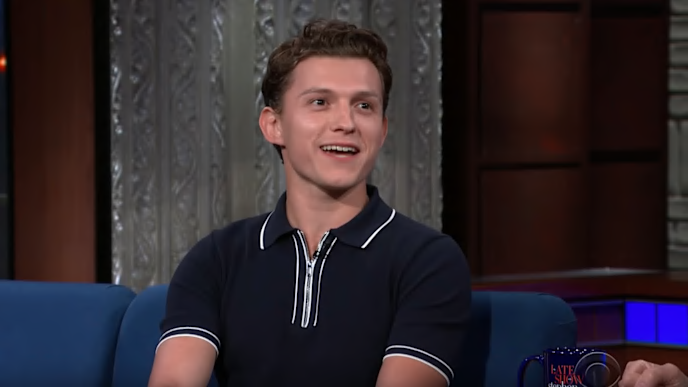 Having an athletic physique is par for the course when you're a superhero action star, and Spider-Man actor Tom Holland is no exception. In the upcoming Spider-Man: Far From Home, however, Holland stars alongside the musclebound Jake Gyllenhaal, and, as he revealed this week, workouts with Gyllenhaal are far from a walk in the park.
According to E! News, Holland confessed in an interview on The Late Show With Stephen Colbert that he and Gyllenhaal decided to go to the gym together while in China promoting the film--but he explained, "I didn't want to go because Jake Gyllenhaal is ripped...and I'm really competitive."
After a quick warm-up, evidently, Gyllenhaal suggested running a mile. "I'm like, 'A mile? Are we pressed for time? C'mon, let's do two," Holland said. "So, immediately I'm regretting suggesting doing two miles….And there's, like, a law in the gym that you can't run slower than the guy next to you. You just can't."
The workout only ramped up from their, with Gyllenhaal and Holland egging each other on and suggesting increasingly high distances, reaching up to four miles with incline--but Holland stayed firm, explaining to Colbert that "There's nothing that's going to get me off this treadmill...I will beat Jake Gyllenhaal in this race."
Ultimately, the workout took its toll on Holland, who explained that he was later unable to walk during an interview. When the interviewer asked if Holland was alright, he replied, "Well, I do all of my own stunts." He does not.
If you ask us, that's the price you pay for entering into a hypercompetitive workout with Jake Gyllenhaal, of all people. In the meantime, we'll look forward to seeing some of their onscreen chemistry when Spider-Man: Far From Home hits theaters on July 2--maybe by then, Holland will have healed.