VIDEO: Khloé Kardashian Talks Losing Her Father in New Emotional 'Revenge Body' Clip
By Jessica Bowman | Jul 12 2019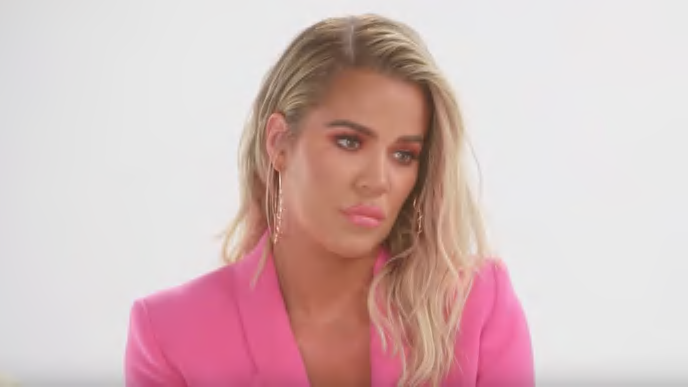 A new sneak peek of this Sunday's episode of Revenge Body with Khloé Kardashian proves that sometimes the universe brings people with similar experiences together in order for healing to occur.
In the touching video above, as reported by People, Khloé speaks with twins Amber and Ashley, whose dad died when they were 13 years old from esophageal cancer, which is the same way Khloé's father, Robert Kardashian, passed.
The Keeping Up With the Kardashians star is shocked upon learning what happened to their father. She gasps in the video and says, "Oh my God. My dad had that when I was 19. It's a rare cancer and it's a very fast cancer."
Robert passed in 2003 after being diagnosed with the cancer just eight weeks prior.
Ashley empathizes in the video, saying, "There's no one that can take your spot as your dad. I wish that he was still here to this day, but he's here in spirit. I talk to him, still. Some people might think it's weird, but I talk to him."
Khloé then says she does the same thing, admitting, "Me and my daughter, we pray to him, we talk to him, so I'm a big believer of that."
The 35-year-old mother of True helps the guests on Revenge Body complete their transformations into healthier, happier versions of themselves, along with a team of health and beauty experts.
After the twins tell Khloé that their mother, suffering from depression and alcoholism, died six years later, the star gives her guests sound words of wisdom. She states, "You're allowed to be sad, and you should mourn, but the more we live in our past, it just hinders us from any personal growth."
We will see what kind of growth happens for Amber and Ashley when Revenge Body with Khloé Kardashian continues this Sunday on E!.