VIDEO: J.J. Abrams Confirms He's Done With 'Star Wars' After 'The Rise of Skywalker'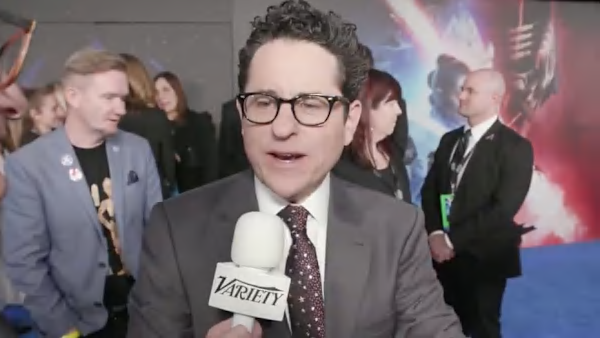 Star Wars: The Rise of Skywalker marks the end of the decades-long saga, the current trilogy, and possibly the last trilogy ever in the universe. And, as if that isn't enough, director J.J. Abrams has announced that the film also marks the end of his relationship with the franchise, most likely.
In the video below, the two-time Star Wars director stops to speak with Variety on the red carpet for the film's premiere in California this week, and admits that he will be parting ways with the studio. After two films, and guaranteed billions of dollars grossed, he is officially hanging up his directorial lightsaber.
The 53-year-old filmmaker states, "This crew, this cast have been the most amazing I've ever known and so I feel very lucky to have gotten to come back, and sad that I won't be working with them anymore." When the interviewer presses him to answer about his return to Lucasfilm, he says, "I'm done… this time, I know. I can feel it."
One thing is for sure, if Abrams did as well directing the final installment of the trilogy as he did the first, fans might be petitioning to get him back into the Star Wars universe. Go check out how he did on Dec. 20 when The Rise of Skywalker hits theaters.