Tyler Cameron Just Called Out Kanye West for His Disapproval of Kim Kardashian's Met Gala Look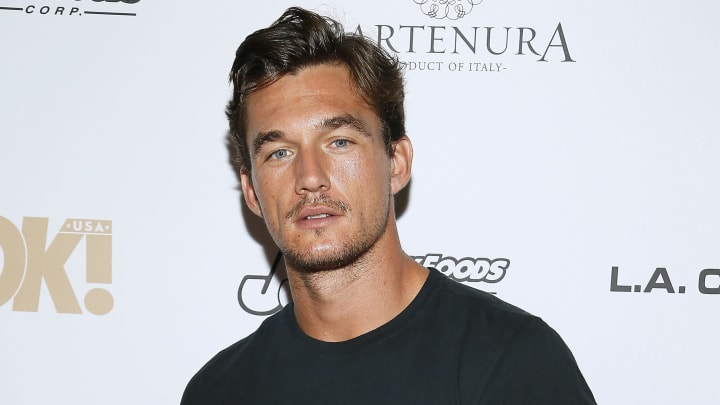 Kanye West might not have approved of Kim Kardashian's dress for the 2019 Met Gala, but Bachelor Nation member Tyler Cameron apparently doesn't approve of Kanye.
Cosmopolitan reports that The Bachelorette star took to Twitter this week to call out Kanye's behavior in the most recent episode of Keeping Up With the Kardashians. The model tweeted a clip of the episode with the caption:
"What not to do... You should want your significant other to be sexy and feel sexy. Ye lost his confidence. Fellas if you can't stand the heat get out the kitchen. Encourage your significant other to be all they can be. Not hold them back."
'Atta boy, Tyler! It takes guts to stand up to the infamously cocky 'Ye.
And Tyler wasn't the only one to shut him down for his disapproval. In case you missed it, the episode shows Kim wrapping up eight months of wardrobe planning for the Met Gala the following day. Kanye begins rambling about how the he doesn't feel comfortable with her now iconic, corseted Thierry Mugler dress.
"You are my wife and it affects me when pictures are too sexy," the Grammy-winning musician states to Kim. But luckily, she wasn't having it. "You built me up to be this sexy person and confidence and all this, and just because you're on a journey and transformation doesn't mean I'm in the same spot with you," the KKW Beauty founder retorts.
Kim obviously wore the dress in the end, so everything worked out, but with all the backlash, maybe Kanye will think twice before telling his lady she is dressing too sexy.