Tom Holland is no doubt the king of spoilers. While acting in the Marvel Cinematic Universe, probably the most secretive film franchise after Star Wars, the Spider-Man actor has accidentally slipped up on multiple occasions. So much so, that fans look to Holland for information and try to trick him into giving away any plot details.
Holland is well aware of his loose lips by now, so when a fan begs him for spoilers, he straight up tells him the consequences in a plea of desperation.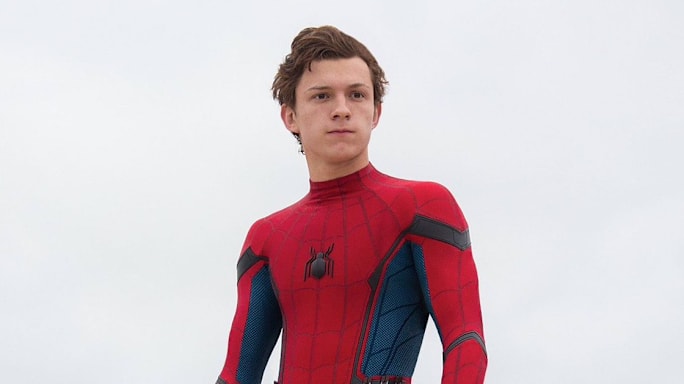 A prime example is a new video making its rounds online, which shows Holland and a fan's mom, when she asks what happens to his character in the next film. "I can't! They'll shoot me," Holland responds, as she continues, "Are you going to come alive again?" He says again, "They'll shoot me!"
Holland is far from the only Marvel star known to spill spoilers. Mark Ruffalo, who plays The Hulk, has also been accidentally forthcoming with the info. Back in July 2017, the actor even spoiled the entire ending of Avengers: Infinity War.
While being interviewed alongside Don Cheadle for Good Morning America, Ruffalo said of Infinity War, "Wait until you see this next one.... Everybody dies. Well, half." Yup, that happened.
Although we do secretly love our spoilers, it's probably for the best Holland now knows how to keep his mouth shut. It'll make Avengers 4 all the better when the as-yet-untitled film hits theaters on May 3, 2019.