Todd Phillips is Seemingly in Support of Popular 'Joker' Theory [SPOILERS]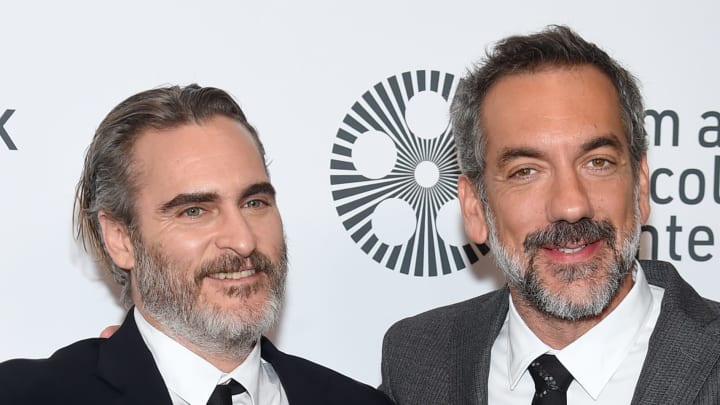 This story includes spoilers for 'Joker.'
Joker premiered in theaters less than a week ago and has already become a box office success. In fact, the DC film, starring Joaquin Phoenix, now holds the record for the biggest domestic opening ever for the month of October, beating out 2018's Venom.
But no one is really surprised by Joker's success. The film had been a hot topic for months, especially after it won the Golden Lion Award at the Venice Film Festival this year. And another reaction to the film that's not entirely shocking is the throng of fan theories now popping up around the internet.
As reported by ScreenCrush, one such fan theory is that the Arthur Fleck we see in the new film is not actually the Joker who becomes Batman's arch-nemesis in the DC universe. In the film, Bruce Wayne is just a little boy, meaning the age gap between the soon-to-be superhero and the villain is very large, as Arthur seems already to be a middle-aged man. Thus, the popular theory states that Phoenix's character simply inspires many other outcasts to also don the clown costume, and so the Joker who ultimately faces off with Batman is a copycat of Arthur.
And ScreenCrush also points out that director Todd Phillips actually weighed in on this theory during an interview with the Los Angeles Times. Seemingly in support of the idea, he stated, "Maybe Joaquin's character inspired the Joker. You don't really know. His last line in the movie is, 'You wouldn't get it.' There's a lot going on in there that's interesting."
So it's not a total dismissal. At the end of the day, however, it seems the conflict between the Joker and Batman is not even remotely the point of Phillips' film. Instead, it's the tragic journey of a man rejected by society and who is so pushed into isolation, he turns to madness.