The Russo Brothers Are Rallying for Robert Downey Jr. to Win an Oscar for 'Avengers: Endgame'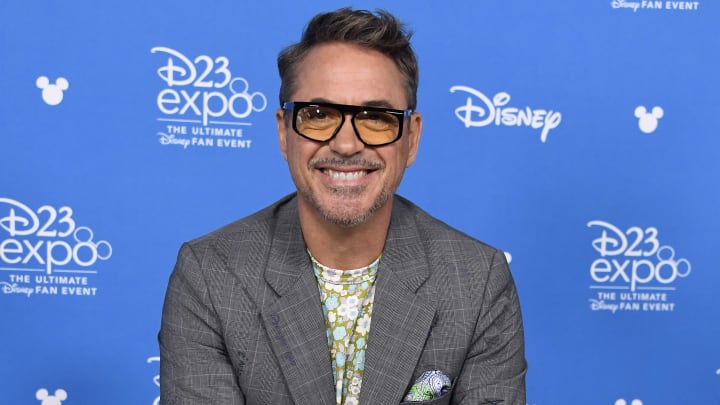 While promoting their new film Mosul at the Venice Film Festival, the directing duo Joe and Anthony Russo spoke with The Daily Beast (via CinemaBlend), and of course their hit film Avengers: Endgame came up, along with Robert Downey Jr.'s final performance as Iron Man.
Endgame has received high praise from comic book fans and critics alike since its debut this April. But the one actor who really stood out was Downey Jr., who delivered a tear-jerking performance that also had fans on the edge of their seats. And the Russo brothers will be the first to tell you that they fully believe it was an Oscar-worthy performance.
"We don't make movies for awards," Joe said when the topic of awards season came up. "Yes, making this was exceedingly difficult. We made the two most expensive movies ever back-to-back. But I just want to stump for one thing, and that's Robert Downey."
Joe and Anthony pointed to the fact that the Academy tries to bring attention to smaller films, which both directors agree is a good thing, however they believe the awards should include more than just that.
"I don't know if I have ever seen -- in movie history -- a global audience react to a performance the way they did to Robert Downey in that movie," Joe added. "There were people bawling in movie theaters, hyperventilating. I mean, that is a profound performance, when you can touch audiences all over the world to that degree. We've never seen anything like that, and if that doesn't deserve an Oscar, I don't know what does."
Downey Jr. has been nominated for two Academy Awards in the past, for his roles in Tropic Thunder (2008) and Chaplin (1992). While we're not convinced he'll take home his first one for Endgame, we'll be curious to see if he's even considered for a nomination.