'The Bachelor' Fans Can't Help But See Resemblance Between Hannah Ann and 'StarStruck' Actress Danielle Campbell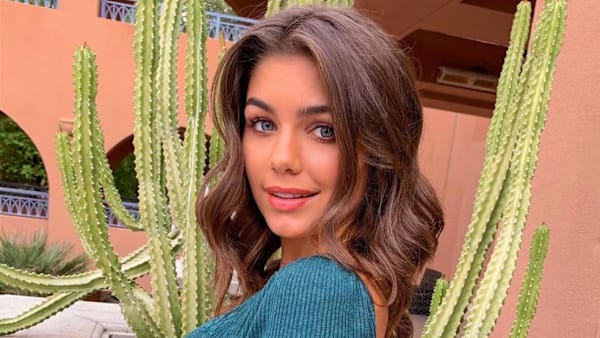 The Bachelor kicked off its Season 24 premiere last night and, as expected with a three-hour episode, a lot of juicy stuff went down. With a house full of contestants and Peter Weber trying to get to know everyone, it's a little overwhelming trying to figure out the biggest moments. Fortunately, Twitter has proven to be a useful place in sorting through some lasting impressions from last night.
One contestant who seems to have really caught everyone's attention is Hannah Ann Sluss. She was a big interrupter and was not okay with anyone else talking to Pilot Pete. Twitter also noticed one big detail about Hannah Ann: She looks exactly like Danielle Campbell from the Disney Channel Original Movie StarStruck. Now that people have pointed out their similarities, it's almost impossible to tell them apart!
Danielle is 24 and Hannah Ann is 23. While Danielle is an actress, both women have also worked as models, so there's that.
I mean, wow. They really look alike! And Twitter can't stop talking about it.
Besides Hannah Ann's doppelgänger situation, she really made a splash during the premiere, and people are pretty divided on their first impression of her. She seems to know what she wants (Peter) and isn't even slightly shy to go for it.
The Bachelor airs Monday nights on ABC.