'Teen Mom 2's Jade Cline Asks Fans to Pray for Her Grandmother Who Has Cancer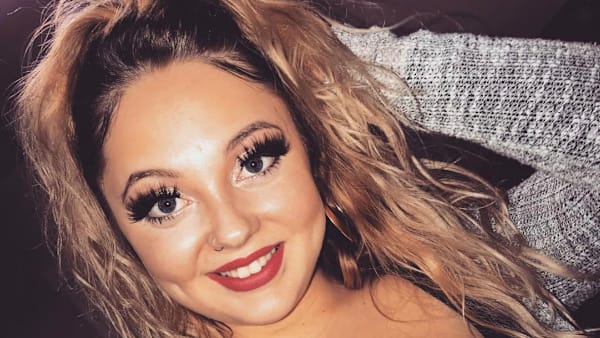 Teen Mom fans are banning together to support a star in need.
Jade Cline, the newest cast member of Teen Mom 2, posted on Instagram Monday asking for prayers for her "Mamaw" who was recently diagnosed with lung cancer. The photo shows Cline's little girl and her grandmother in a hospital bed with a sweet caption.
Cline opened up about her family life while appearing on the Teen Mom 2 reunion in June for the official announcement of her joining the cast, PopCulture.com reports. She shared at the reunion that she had a difficult childhood:
"In my new season, both of my parents were just incarcerated. They've been strung out for so long, they're like binge addicts, where they'll binge [on drugs] and then they'll be okay. And then it's like a fairytale for like a month and it's like I have my mom back, my mommy is back."
There is no doubt that her difficult relationship with her parents has made the one with her grandmother that much more special. Fans have been sending love and support in the comments section. One wrote, "Sending prayers & love! Grandma's [sic] are the best & give the purest love!"
They sure do, and we are hoping yours gets better soon, Jade.