As strong as we know Sansa Stark is, we have never officially seen her in a suit of armor--but that will be changing in the upcoming season eight of Game of Thrones.
The suit will not be thick metal like Jaime Lannister's or Brienne of Tarth's, but instead a thick black leather-style textile.
"This is the first time I've had armor," Sophie Turner told Entertainment Weekly.
When discussing her character's new digs, Turner did not hide her excitement. "We the idea of it being very protective and she buttons herself up," the 23-year-old actress said. "I wanted her to have a bit of armor and be a bit more warrior like. She's like the warrior of Winterfell."
Sansa's style has changed dramatically over the show's seven seasons, with her development from a traditional Northern look to a suit of armor unique to her being promised for season eight.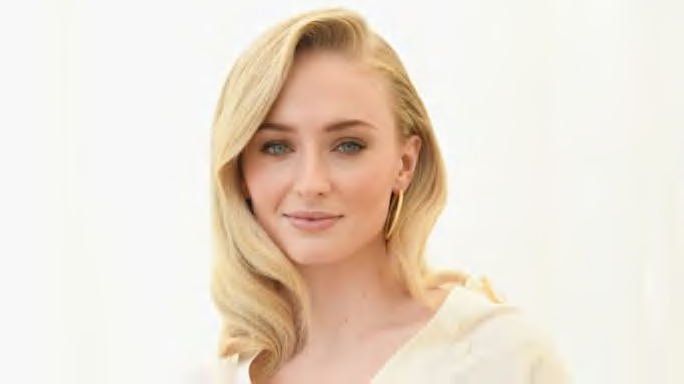 Sansa's armor won't be the only thing different in season eight. We're anticipating a battle with the Army of the Dead unlike anything the show has ever seen before.
While we haven't gotten any official sneak peeks at Sansa's look yet, we can't think of anyone more deserving. Thrones returns for the final season on April 14.