See First Peek at Scarlett Johansson on 'Black Widow' Set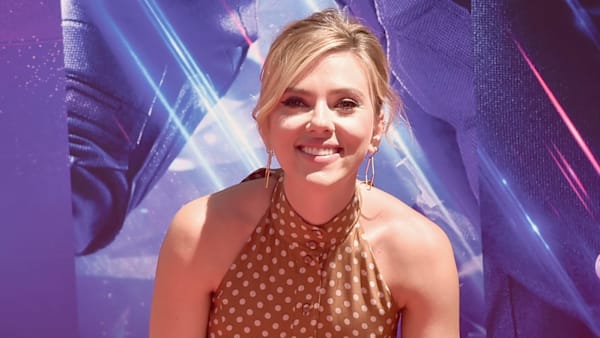 After the events of Avengers: Endgame, fans are now more eager than ever for the premiere of Scarlett Johansson's standalone movie, Black Widow. Production is already underway and now we have our first on-set photos.
The photos, which were reportedly taken in Sæbø, Norway, at first glance don't reveal too much, as they only feature Johansson holding a grocery bag in front of a store. But if you take a closer look, the photos show the actress with long red hair, the same 'do she had in Captain America: Civil War, which could confirm a time frame for the movie.
More pictures show Johansson with crew members on a ferry, wearing a black jacket. None of the photos so far show her wearing her classic Black Widow costume, or any other costume for that matter, so the photos could have perhaps captured rehearsals.
There's also a video which has surfaced online showing Johansson at the shopping center again, and getting into a white car. She then gets out and another person wearing her clothes gets into the car.
Black Widow has been part of the Marvel Cinematic Universe since Iron Man 2 in 2010, and ever since she's been a fan-favorite many have been rooting for to get a solo movie.
Since Black Widow's death in Endgame, which saw her sacrifice herself to get the Soul Stone back, fans have become even more excited for another glimpse of the superhero's story.
[h/t: ComicBook.com]