Royal Family website updates line of succession to include Archie and Lilibet's new titles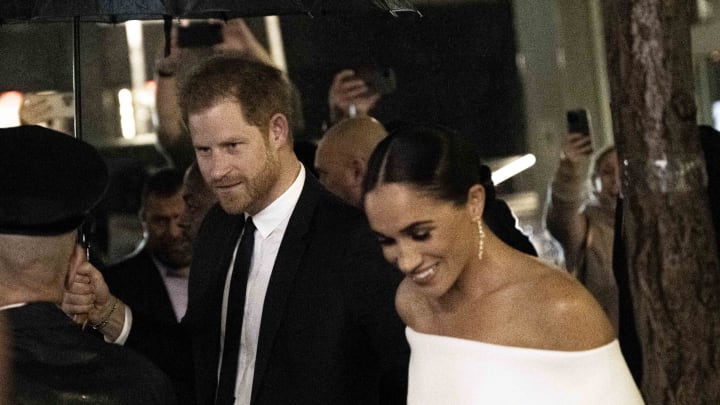 Prince Harry Duke of Sussex and his wife Meghan Markle in New York / Anadolu Agency/GettyImages
The royal family's official website has updated the line of succession to include the titles of Prince Harry and Meghan Markle's children Archie Harrison, 3, and Lilibet "Lili" Diana, 21 months.
While the children were previously listed as Master Archie Mountbatten-Windsor and Miss Lilibet Mountbatten-Windsor, their names now appear as Prince Archie of Sussex and Princess Lilibet of Sussex.
Lilibet and Archie were actually given their titles when their grandfather, King Charles III, became monarch in September.
"The children's titles have been a birthright since their grandfather became Monarch," a spokesperson for Harry and Meghan told E! News March 9. "This matter has been settled for some time in alignment with Buckingham Palace."
However, fans recently spotted the formal update after a rep for the Duke and Duchess of Sussex confirmed that the couple's daughter had been christened during a ceremony in California.
"I can confirm that Princess Lilibet Diana was christened on Friday, March 3," the rep told E! News, "by the Archbishop of Los Angeles, the Rev John Taylor."