What We Know About 'Rick and Morty' Season 5 Release So Far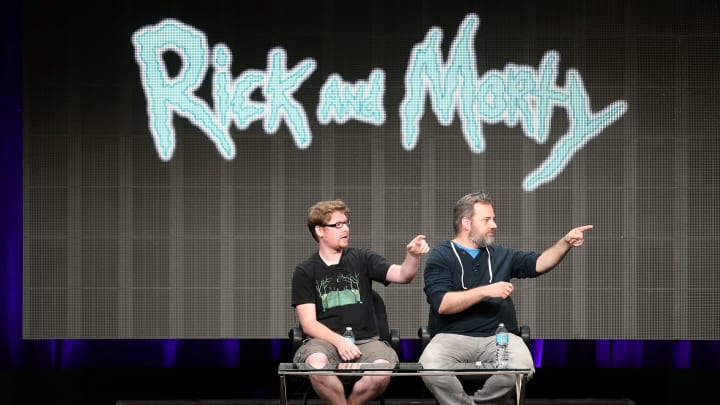 The coronavirus pandemic effectively shut down productions across the globe, delaying the release of much-anticipated movies and television shows. However, it looks like the cast and crew of Rick and Morty are still hard at work in quarantine. As reported by DigitalSpy, series creators Dan Harmon and Justin Roiland are currently working on the show's fifth season.
"We had already finished season 4, and the writers are working on season 5 in two-hour blocks through Zoom," Harmon confirmed. This is promising news, considering that fans had to wait over two years for new episodes between seasons three and four. "There are a lot of things that are better about a Zoom writers' room, and they are balanced out by things that are worse," Harmon also explained, acknowledging that working in a digital space with a creative team has its ups and downs.
Rick and Morty hasn't had the most consistent release schedule since it premiered in 2013, but last month Roiland revealed that season five is mostly finished, and he wants to reinvent the way the show is released to the masses.
"I've been saying we should drop an episode each month, just make it a big event," Roiland shared. "I like the idea of thinking outside the box with how any show is delivered to the masses. If you do one a month, the show is alive the whole year and you're still buying us all the time we need to make them as good as they need to be."
Year-round Rick and Morty sounds like a great plan to me! Hopefully we won't have to wait another two years for more episodes and fans can get back to watching the misadventures of their favorite grandfather-grandson duo as soon as possible!