It definitely has to be gut-wrenching to receive news that the character you play in a hit television show will be soon killed off. Announcing something that major must take careful planning from whoever the messenger is, whether it's the showrunners or someone else. But it's especially not easy if you're portraying a character who is essentially a ticking time bomb, set by the books the show is based on.
This was the case for Robb Stark actor Richard Madden in Game of Thrones, who had the news broken to him that his character would die by pretty much everyone he knew, and the internet.
In an interview with Entertainment Weekly, Madden, his former co-stars Michelle Fairley and Oona Chaplin, along with showrunners David Benioff and D.B. Weiss, director David Nutter, and A Song of Ice and Fire author George RR Martin himself, reflected on the iconically heartbreaking episode "The Rains of Castamere," which saw the deadly Red Wedding.
Madden explained he would read the books as the seasons of the show would progress, so he did not know when or how Robb would die when being cast in the role. And before he could read the third book, A Storm of Swords, which includes arguably the most horrific scene in the series, his character's fate was spoiled for him.
"A thousand people spoiled it for me before I had a chance to pick up the third book. I read [the books] by season-by-season," Madden shared. "I don't want pre-empt where Robb is going and that's what I've done since the show started. I also made the fatal flaw of Googling. So that kind of reinforced what people were hinting — saying that something terrible was going to happen and giggling."
Although Madden knew his death was coming, that still didn't lessen the blow. "I cried my eyes out, completely — as did a lot of the crew and other actors. It was very emotional," the actor recalled of the day they shot the episode.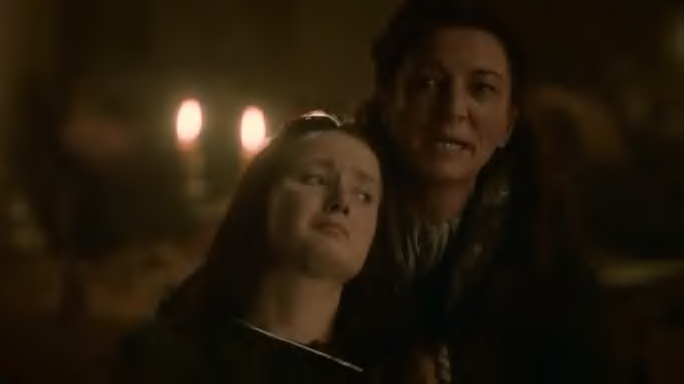 While we won't see Madden in the upcoming final season (unless he gets resurrected), we should definitely expect more heartbreaking scenes as the show comes to an end. Season 8 debuts on April 14.
---
This article also appears on Mental Floss.