After the final month of 2018 was full of concerns over Pete Davidson's mental health, he's opening up the new year directly addressing his breakup with Ariana Grande.
Not long after the breakup, Grande released the track, "Thank U, Next," which was an ode to the men she's dated in the past. Of course, Davidson was mentioned in the song, with Grande saying she's "so thankful" for him. And during a standup set in Boston recently, Davidson recapped the day the song came out, according to US Weekly. "So all my friends were there. It was a sad day. We didn't know it was going to happen," he said.
"Here's the thing about the breakup song: usually breakup songs you know who it's about but you don't really know," Davidson joked. "Not this wonderful lady. This diabolical genius named all of us."
According to The New York Times, the comedian also joked about how his mother, a school nurse, was taunted by a student singing the song.
It's a positive sign that Davidson can see the humor of the situation, but some believe he's using the breakup to remain relevant. However, that doesn't appear to be the case. The New York Times reports that Davidson's relationship with Grande was only a small portion of his material. "That was maybe a fraction of the show," a fan who attended the set confirmed.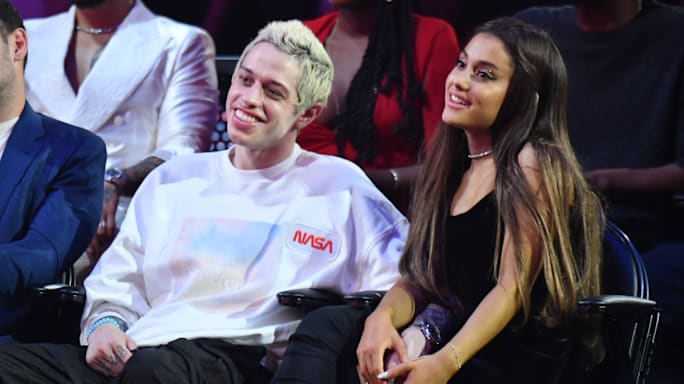 All in all, we're glad Davidson has nothing negative to say about his ex.