People Are Confused as Jenelle Evans Wears a Diamond on Her Ring Finger in Instagram Video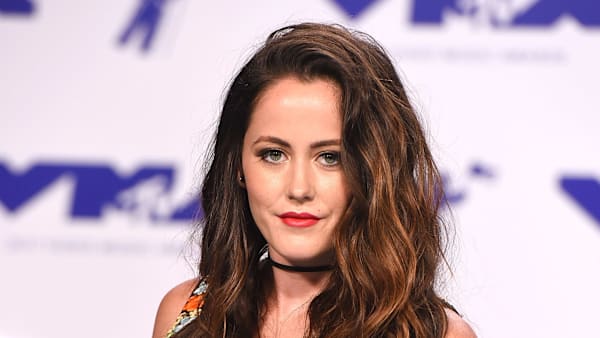 What is going on with Jenelle Evans' relationship status? Fans are left wondering after the former Teen Mom 2 star shared a video of herself promoting a new type of styling hairbrush. But that's not what caught people's attention. As reported by Ok! Magazine, It would appear Jenelle has a diamond ring on that finger in the clip.
It seemed pretty deliberate on Jenelle's part. I mean, her hands are very visible. Did she do it on purpose? See for yourself below in a screenshot posted to Instagram.
This post comes soon after Jenelle was spotted out at a bar in Nashville with her estranged husband, David Eason. It makes sense they have to see each other occasionally, since they share a two-year-old daughter, Ensley. But they were spotted at a bar... without Ensley... so what were they doing?
Jenelle left David in Oct. 2019 after a volatile year, in which David shot and killed her dog, resulting in their children being taken from them. After that, there were more ripple effects, including Jenelle being terminated from Teen Mom 2. Clearly, fans of the former MTV personality are not crazy about David, meaning they're seriously concerned at the possibility she could be getting back together with him.
While Jenelle maintains that she's single, what the heck is she doing with a diamond ring?