Paul Bettany Says 'WandaVision' Disney+ Show is 'Super Avant-Garde and Weird'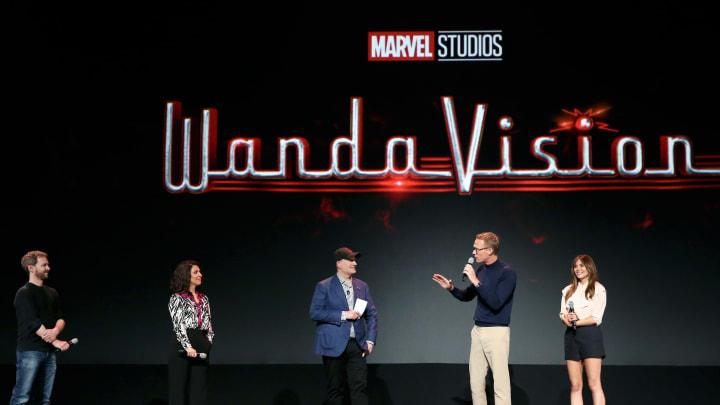 Disney+ has several projects slated to release in late 2019 through 2021. Of these are exciting series and films from the Marvel Cinematic Universe, such as Ms. Marvel, Moon Knight, and She-Hulk.
But one of the apparently strangest upcoming releases Marvel Studios and Disney has coming up is WandaVision. The main question fans are asking is how there can be a show when Vision was killed in Avengers: Infinity War. Well, star Paul Bettany just shed some light on the upcoming project, teasing how "weird" it is.
As reported by ComicBook.com, the Vision actor told IGN at the D23 expo that, "It's definitely the oddest of all the Marvel endeavors so far," later adding:
"It's super avant-garde and weird. I don't think either of us could have expected to be going in this -- if we were going to continue in this -- [and for] it to continue in this direction...I'm so excited, the scripts are amazing. It's going to be just great to drill down further into these things."
WandaVision is due out on Disney+ in spring 2021.