Nikolaj Coster-Waldau Says He Fought With 'Game of Thrones' Writers Over Jaime's Story [SPOILERS]
By Hannah Wigandt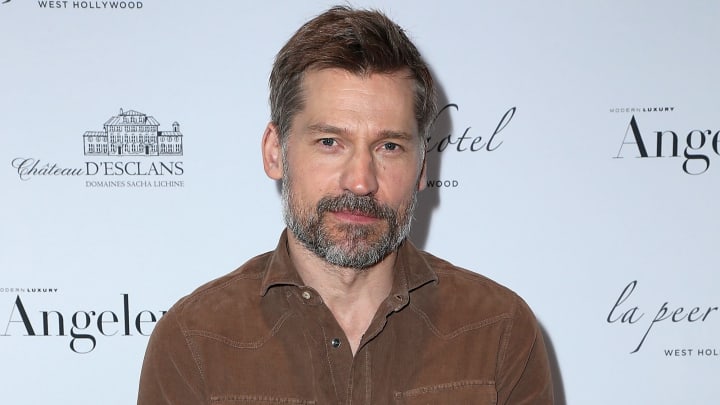 Angeleno Magazine Celebrates its April Issue with Nikolaj Coster-Waldau / Phillip Faraone
This story includes spoilers for 'Game of Thrones' Season 8, Episode 5, "The Bells."
Apparently Game of Thrones fans aren't the only ones who don't always agree with the writers of the show. After the latest episode shocked fans with Daenerys Targaryen's controversial decision to burn down all of King's Landing, many have had enough with the show and how their favorite character arcs have failed them. And it seems even the cast members have had a few complaints as well.
Jaime Lannister actor Nikolaj Coster-Waldau revealed in a recent interview with The Hollywood Reporter that he's had a hard time with the writers over the years. By the sixth season, we saw the show move on from George R.R. Martin's book series, which the TV show is based on. This admittedly made things more difficult for Coster-Waldau, as he explained that he used the books to prepare for future twists in Jaime's storyline. The time came when there were no more books, so he instead had to rely on the show's writers. And this didn't always work out well.
"I like to plan," Coster-Waldau stated. "I like to know what comes next. I like to know, okay, I'm aiming for that so I can go this way. But Dan [Weiss] and David [Benioff], they're not having that. They're like, 'we're not telling you anything.' And it was driving me crazy because of course you can't stop imagining what will happen."
So the actor decided to try and take matters into his own hands by suggesting what should happen to Jaime, and wouldn't be shy to say something when the writers' ideas didn't make sense.
"And I got into all these arguments, fights with the writers, and they're like, 'yeah we hear you and we respect you, but we don't care,'" Coster-Waldau recalled. "The funny thing is we've gone through these song and dance routines every season since season 4, where I come back and I'm like, 'this doesn't make sense!'" The actor went on to add that eventually it all would turn out okay in the end, however.
Jaime's journey throughout Game of Thrones arguably has been the most disappointing, as the most recent episode saw him going back to Cersei and ultimately dying with her. But at least we know Coster-Waldau had some reservations about his character as well, and it's not just us asking questions.