The A-Lister
Megan Fox and Machine Gun Kelly are ENGAGED: MGK gets down on one knee to Jennifer's Body actress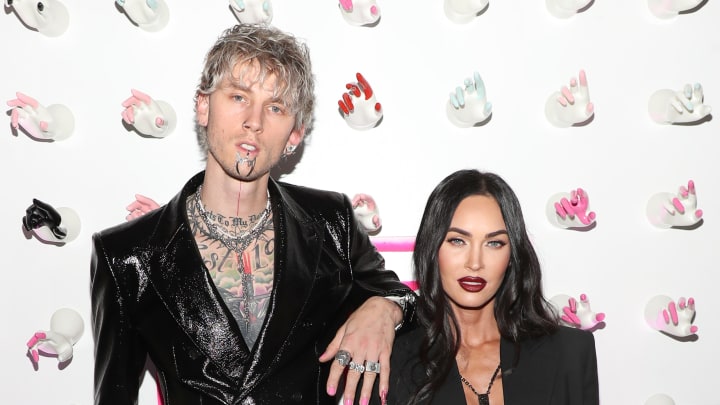 Machine Gun Kelly's UN/DN LAQR Launch Event / Jerritt Clark/GettyImages
Megan Fox and Machine Gun Kelly - real name Colson Baker - got engaged! The Jennifer's Body actress shared the touching moment MGK got down on one knee to ask her for her hand in marriage on Tuesday. The actress shared a brief video and lengthy message with her social media followers, the day after saying "yes".
Taking to her Instagram, Megan wrote, "In July of 2020 we sat under this banyan tree,
"We asked for magic. We were oblivious to the pain we would face together in such a short, frenetic period of time."
She continued, "Unaware of the work and sacrifices the relationship would require from us but intoxicated off of the love. And the karma. Somehow a year and a half later, having walked through hell together, and having laughed more than I ever imagined possible, he asked me to marry him. And just as in every life before this one, and as in every lifetime that will follow it,
She finished off, "I said yes.…and then we drank each other's blood1.11.22 ✨"
Kim Kardashian was one of the first to comment her "congratulations" in response to the happy news. "So happy for u guys!!!! ? ?♥️," she wrote.
Check out the post below!