Mark Hamill Gives Hilarious Explanation to 'Star Wars' Behind-The-Scenes Photo
By Hannah Wigandt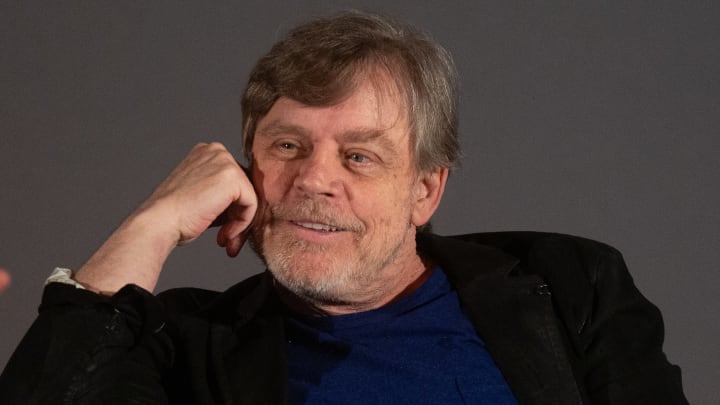 Excelsior! A Celebration Of The Amazing, Fantastic, Incredible And Uncanny Life Of Stan Lee / Gabriel Olsen
The day Mark Hamill deletes his Twitter will be a dark time. What would we do without his witty remarks, old stories, and dad jokes? He's also basically the only one we can always turn to to get an explanation about something regarding Star Wars' galaxy far, far away. He keeps his role as Luke Skywalker alive on social media and we love him for it.
So when Hamill took to his Twitter to answer a fan's question, it wasn't surprising to see his hilarious response to a picture from way back during the filming of 1983's Star Wars: Return of the Jedi.
When someone asked him to explain a behind-the-scenes photo which saw him making a shocked face alongside director George Lucas, his response was: "The moment I realized I kissed my sister. #Innocestuous."
This is probably not the actual moment he learned Luke and Leia were twins, but it's still really funny.
Fans saw the demise of Luke in The Last Jedi, but are relieved to know that Hamill will reprise his role somehow in The Rise of Skywalker, which will close out the Skywalker saga when it premieres on Dec. 20, 2019.
[h/t: ComicBook.com]