The DJ
Lizzo declares 'Big Girl Summer Has Officially Begun' while looking fierce in a gorgeous bikini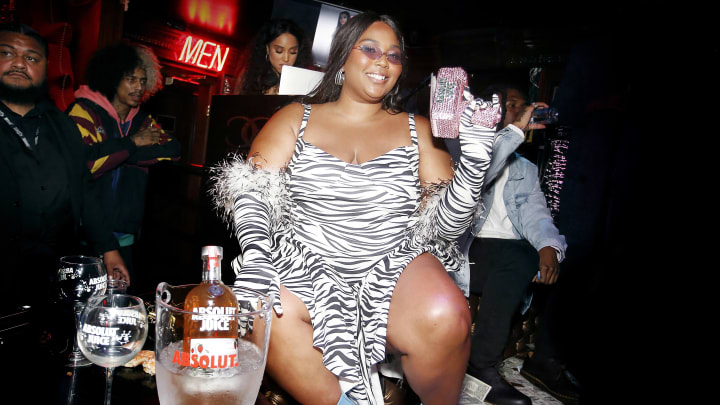 Lizzo Celebrates GRAMMY Weekend With Absolut Juice / Rachel Murray/Getty Images
You heard it! - it's officially summer and style queen Lizzo has decreed it, as the singer and rapper declared to her Instagram followers to "break out the bikinis" and get ready for "Big Girl Summer".
The weather is heating up, and so is Lizzo, heating up our Instagram timeline with a series of steamy pics to put us all in the summer mood. The 33-year-old rapper put on a gorgeous bikini and strut her stuff online for a short "public service announcement" for her 10.8 million Instagram followers.
"Big girl summer has officially begun," she said in a video while looking fierce as she showed off her body in a tribal-print bikini, and donned a pair of toxic green shades. "And big girls: we have abs. Look at that. Look at that. I know you see it. FABS, honey."
"Where my big girls at?" she asked. Check out the video below.
Lizzo added in the caption that it was time to "break out the bikinis."
Earlier in the day, she smouldered for a series of stunning pics in her gorgeous bikini, giving fans a good look from every angle. She captioned the post: "BIG GRRRL SUMMER HAS BEGUN ??? YOU BEEN WARNED ???." Check out her post below.