Kylie Jenner Under Fire for New Face Scrub Which Will Apparently 'Destroy' Your Skin
By Natalie Zamora | May 15 2019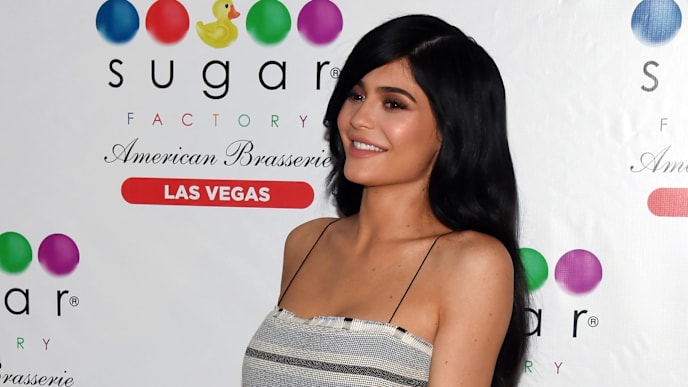 Fans of makeup mogul Kylie Jenner were ecstatic to hear she was about to launch a new line, Kylie Skin, however many were quick to call her out on one product which apparently will do more harm than good.
The new skincare line, which will be released on May 22, features face scrubs, foaming face wash, makeup remover, and more, but one product Ky has just shown off on social has received a ton of flack.
The 21-year-old star posted a video to the Kylie Skin social channels of her discussing her walnut face scrub, explaining that the product which gives her "super baby soft" skin is her "secret to a fresh face." But her reply section quickly blew up with fans who were not pleased with her selling something which apparently will "destroy" your skin.
Many shared screenshots from alleged aestheticians advising people to never use this sort of product. An Instagram account called @the.master.aesthetician even wrote in their IG Story, "If you're my client you already know my opinion," over a promo photo for Kylie Skin. "The answer is NO."
Another Twitter user shared a screenshot of the Kylie Skin "essentials," calling it "horrifying." They added, "Tragic that millions of girls will buy this trash and destroy their skin barriers."
Someone on Twitter who says she's a licensed esthetician even shared photos of what using an exfoliator like Kylie is selling every day will do to your skin. "And walnut will cause micro tears in your skin, using it everyday will result in couperose skin (broken capillaries)," she wrote.
Kylie has yet to respond to all of the backlash, but it looks like she might have to if she wants Kylie Skin to be successful.
[h/t: Cosmopolitan]