Kylie Jenner Faces Backlash After She Puts Daughter Stormi in Her Met Gala Look for Halloween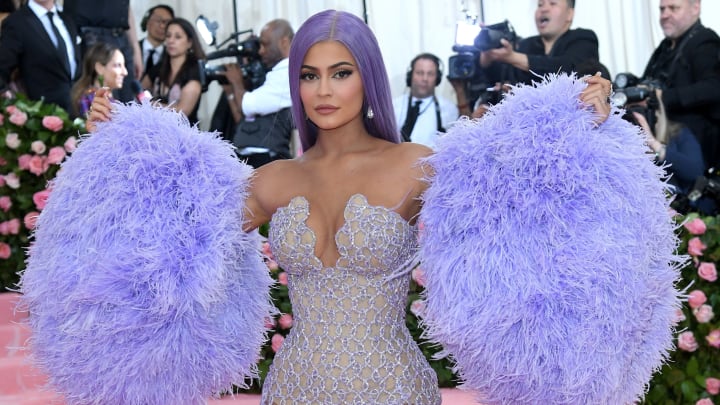 It's officially Halloween week, and if you know anything about Kylie Jenner, then you know it's her time to shine. Now that she's mom to one-year-old Stormi, the mom-daughter duo kills the costume game. But not everyone is impressed with a recent look.
With iconic costumes such as Christina Aguilera via her Dirrty days, to a Barbie doll complete with a box, the 21-year-old makeup mogul is an expert when it comes to dressing up. For Stormi's part, her first Halloween included a butterfly and a skeleton costume, but this year Ky chose an unconventional route, and although we think it's adorable, many people feel the complete opposite.
Taking to Instagram Sunday night, Kylie shared photos of her baby girl dressed up as the reality star, channeling her Met Gala look from earlier this year.
Kylie received tons of positive comments, such as "OK!!!!!!!!! Cute as hell," and "So cuuuute!" Even Travis Scott, Ky's ex-boyfriend and baby daddy, commented on the post with a simple heart emoji.
However, many jumped on Twitter to argue that the costume wasn't cute, and instead that Stormi looked "scared." One even wrote, "The narcissistic jumped out" and another added, "Child abuse." The backlash did not end there.
Many are certain that the costume was actually bothering Stormi by her facial expression.
While others are pointing out that Stormi probably wanted to be something more child-appropriate.
Some even think the idea is "tacky," among other things.
As we all know most of Kylie's costumes are simply for the 'Gram, we can bet that Stormi was only in the dress for a few quick photos. And while it's true she doesn't look absolutely thrilled, it's certainly a stretch to label this as "child abuse." Come on now!
Kylie has yet to respond to the backlash, and considering she's probably planning a collection of other elaborate costumes this week, we doubt she will.