Kylie Jenner and Jordyn Woods Seen Out at Same Club as Tristan Thompson
By Shawnie Hamer | Jun 09 2019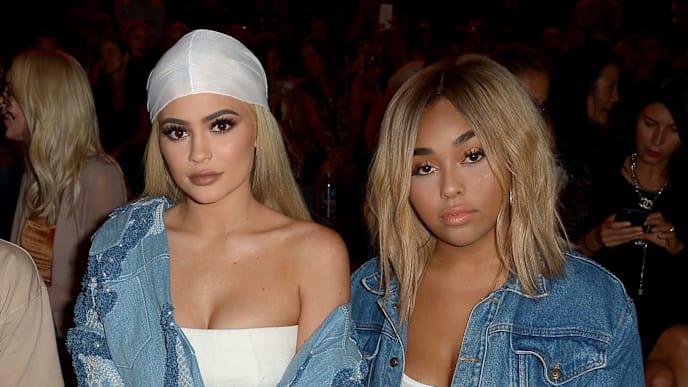 The club Bootsy Bellows in West Hollywood saw some star-studded action on Friday night when Kylie Jenner and Jordyn Woods both went to their longtime friend Stassie Karanikolaou's birthday party.
And they weren't the only ones there, according to TMZ.
Things got very interesting when Tristan Thompson was also reportedly seen entering the club. Talk about a reunion!
Back in February, Kylie and Jordyn's very close friendship ended when Jordyn and Tristan kissed. Tristan was dating Kylie's older sister, Khloé Kardashian, who is also the mother of his child. Khloé broke up with Tristan (again) after learning about his infidelity.
It is unclear whether Tristan was at Bootsy Bellows for Stassie's party, held in the VIP section, or not. According to TMZ, however, it is likely that Jordyn and Kylie didn't even see Tristan in the club.
What was clear was that Jordyn did not want to deal with paparazzi. She threw two middle fingers up to the cameras as she left in Jaden Smith's car.
Tristan was last seen out on Thursday night, hanging with fellow NBA star Ben Simmons. It seems that Ben decided to stay home Friday night, which was probably for the best since his ex, Kendall Jenner, was there with Kylie.