Kim Kardashian and Kanye West's Fourth Child's Name Revealed
By Natalie Zamora | May 17 2019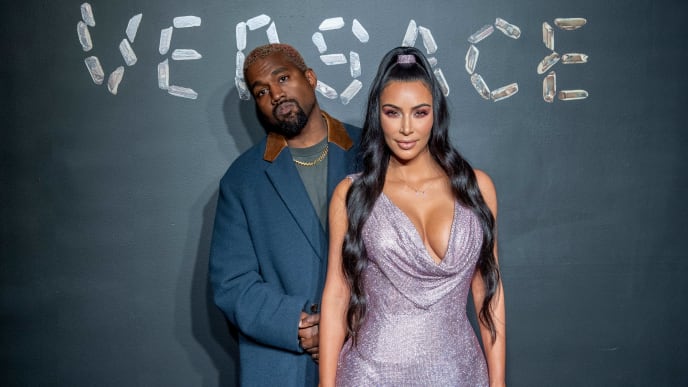 After welcoming their fourth child into the world via surrogate last week, fans of Kim Kardashian and Kanye West were desperate to figure out the baby boy's name. So much so, that a conspiracy theory blossomed from just a simple emoji Kim used. But finally, the reality star has revealed his name, and it's definitely not what we were expecting.
Kim took to social this afternoon to share the first photo of their little boy, along with heartfelt texts from Kanye. "Psalm West," the 38-year-old star captioned the posts.
Psalm West! Yes, that is his name.
As Kim and Kanye are both devoted Christians, them picking a religious name isn't entirely out of left field. I mean, the 41-year-old rapper is even reportedly considering building his own church. But still, I don't think any of us could've guessed that Psalm would be the name of their fourth addition.
Expectedly, tons have flocked to Kim's comments and reply sections to give their opinion on the name. "Is your fifth child going to be called bible," one joked on Instagram, while another commented, "Clearly Kanye names all these kids." And many are admittedly having a hard time even pronouncing the name. However, of course there are also many fans who are very approving.
But no matter your opinion, Psalm is his name! I'm personally just excited to get more photos of the little one.