Kevin Feige Reportedly Has a 'Major Actor' in Mind for His New 'Star Wars' Movie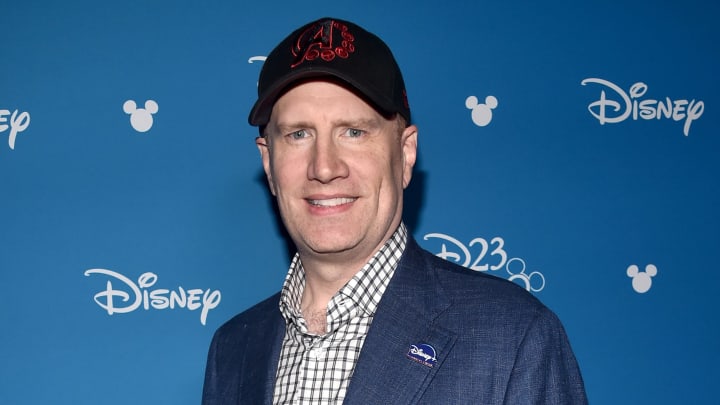 Kevin Feige is expanding his already-impressive resume to jet off to a galaxy far, far away.
Fans were both shocked and intrigued when it was announced yesterday that the Marvel Studios President would be developing his own Star Wars movie for Disney.
Walt Disney Studios co-chairman and chief creative officer Alan Horn told The Hollywood Reporter of the news:
"We are excited about the projects [Lucasfilm President] Kathy [Kennedy] and the Lucasfilm team are working on, not only in terms of Star Wars but also Indiana Jones and reaching into other parts of the company including Children of Blood and Bone with Emma Watts and Fox. With the close of the Skywalker Saga, Kathy is pursuing a new era in Star Wars storytelling, and knowing what a die-hard fan Kevin is, it made sense for these two extraordinary producers to work on a Star Wars film together."
And while of course the Marvel boss' project is all in the early stages, THR also notes that, as highlighted by ScreenRant, "Feige has told a major actor that there's a specific role he would like that person to play if and when he makes the movie." This big star's identity is obviously only up for speculation as of now, but it's no secret that the producer is well connected in Hollywood. Will it be a Marvel alum, or someone he's never worked with before?
Rumors are already forming on social media that this said "major actor" could be Captain Marvel actress Brie Larson. The speculation comes from the fact that the 29-year-old star was present at the opening of Star Wars: Galaxy's Edge in Disneyland earlier this year and has expressed her love for the franchise multiple times.
Who knows if there's any truth behind the fan speculation, but we're sure whoever this big-name actor is, they'll be grateful to be under the wings of both Feige and Kennedy.