Kendall Jenner Hits Back at Tweet Calling Her Out for Dating Basketball Players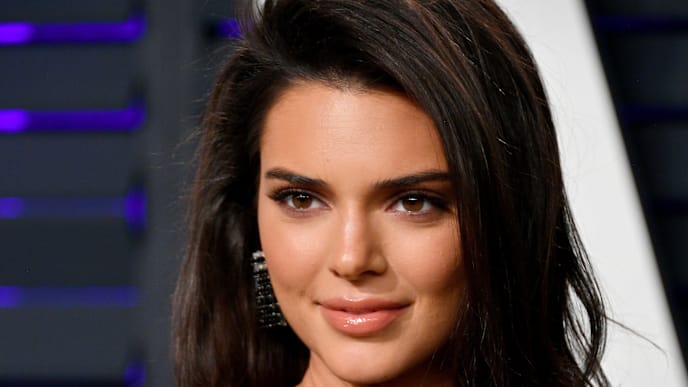 This week is apparently the week for clapbacks in the Jenner family. While Kylie Jenner has been on a girls' trip in Turks and Caicos, she's been saying thank you, next to all sorts of haters online. And today, Kendall Jenner just hit back at a tweet discussing her alleged romantic relationships.
As fans of the 23-year-old model know, Kendall seemingly has a thing for basketball players. In recent years, she dated both Blake Griffin of the Detroit Pistons, and Ben Simmons of the Philadelphia 76ers. She even was rumored to have a fling with Los Angeles Lakers player Kyle Kuzma earlier this month, although sources debunked they're anything more than platonic.
So when a meme posted on Twitter claimed that Kendall has dated five NBA stars, including Ben, Blake, Kyle, D'Angelo Russell, and Jordan Clarkson, Kendall was quick to deny the claims, writing that she only dated two of them.
Kendall was rumored to date Jordan from 2016-2017, as the pair was spotted out together on multiple occasions. As for D'Angelo, he was linked to the model in 2015 after she was seen at some of his games. But apparently, according to Kendall herself, these were all just rumors.
We love a good Jenner clapback--especially when it feeds us information about their lives.