Kailyn Lowry on Why She Still Won't Film With Briana DeJesus Despite Co-Star Wanting to End Feud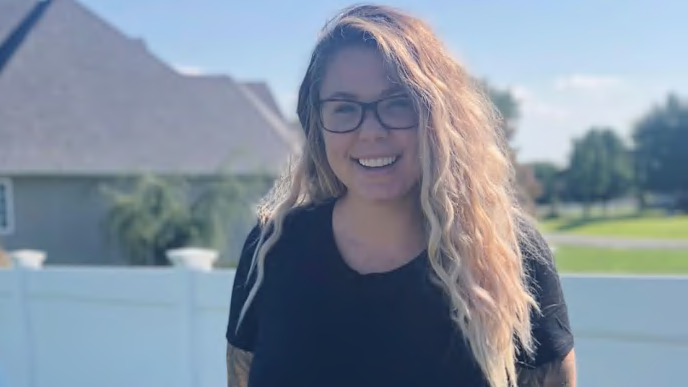 Teen Mom 2 co-stars Kailyn Lowry and Briana DeJesus might not be currently feuding, but that doesn't mean their beef is fully over.
The two reality TV stars have been butting heads since Briana started dating Kailyn's ex-boyfriend and baby daddy Javi Marroquin in 2017, and even though Bri and Javi eventually parted ways, the two ladies have kept their feud alive. Most recently, the pair went at it during a Teen Mom 2 reunion special in Aug. 2018, as the two, along with Bri's sister Brittany, began screaming at each other on TV.
But with that being over a year ago, one would assume their fighting days would be in the past. Even Briana has waved a white flag, telling Radar Online this July, "Speaking of Kail I want to make one thing clear- what's in the past is in the past," adding that she would be open to filming with her again. But it doesn't seem Kail is on the same page.
According to The Ashley, Kailyn gave an update on her status with Briana on her podcast Coffee Convos, explaining to co-host Lindsie Chrisley that she still refuses to film with her. "They have asked me if I will sit on the couch with everybody and I did say no," Kail stated. "It doesn't have anything to do with Briana or the drama, or Jenelle, or any of that. It's more so for personal reasons. I really just don't want to go back to that space."
Kailyn added that she doesn't think the situation would go well with so many people involved, explaining, "I feel like there was drama in the past and, based on that, I don't trust the producers and I don't trust some of the cast members." She also claimed that producers have tried to get her to invite Bri onto Coffee Convos.
"I've been asked to have Briana on the podcast," Kailyn told Lindsie. "One of the producers had suggested maybe having her on the podcast. But, again, I just don't think it fits well with what we're trying to do."
It seems that Kailyn is just trying to avoid the inevitable drama that always goes down on the Teen Mom 2 reunions, and honestly, we can't blame her.