The Reelist
Joey King and Joel Courtney Reveal 'The Kissing Booth 3' RELEASE Date!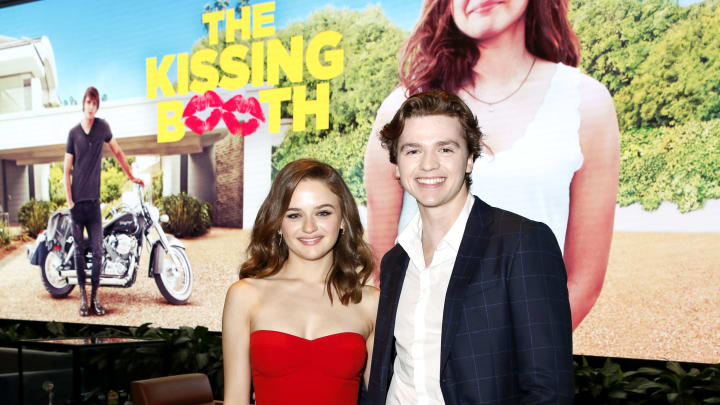 WOOHOO! The Kissing Booth 3 has FINALLY got its release date and co-stars Joey King and Joel Courtney sure had some sneaky fun with the epic reveal.
At the very end of Netflix's trailer of Summer releases, The Kissing Booth's Joey King and Joel Courtney appeared in a Zoom-styled-video, where the pair watched their characters - Elle and Lee - jump off a cliff into an ocean of sparkling blue.
You can watch the full Netflix Summer Release Trailer below!
In the video Joey exclaims:
"My gosh dude that was so cool,"

- Joey King, Netflix Trailer
To which Joel coyly replied:
"I got so excited, I ate 11 churros."

- Joel Courtney, Netflix Trailer
And not missing a beat, Joey responded with emphasis, "Eight.11"
While at first, this might seem like something completely odd and random to say, it actually points to the film's release date; 8/11 or August 11, 2021!
Shortly after Netflix's trailer aired, Joel Courtney also reconfirmed that The Kissing Booth 3 will be out August 11, 2021, with a still of the cast, which had pop-up text appear with "Coming August 11", posted to his Instagram page.
He captioned the post:
"AUGUST 11TH!!!!!!! Ugh I can't wait!!!!!!!!@thekissingboothnetflix @netflixfilm @netflix"

- Joel Courtney, Instagram