Jenelle Evans is Getting Totally Dragged for Her Explanation as to Why David Eason is 'Not Racist'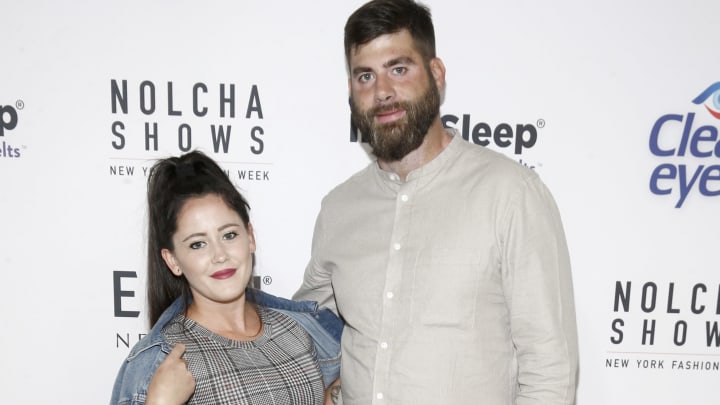 Teen Mom fans are not having it with Jenelle Evans after she made an attempt to defend David Eason.
Followers know that David is no stranger to accusations of racism, but despite that, Jenelle has stood by his side. In fact, she recently took the time to defend him in a recent interview, explaining her side as to why he's "not racist" in her mind. Prepare to be annoyed!
"He doesn't have any problems with gay people. He's not racist. He's actually grown up around the black community crowd. [They are] his best friends," she began, adding, "His best friend that he still talks to right now lives in Florida and he's black, and that's his childhood best friend. So, he's not racist at all."
You can watch the video clip below, as reposted by Teen Mom fan page @TeenMomShadeRoom_.
As you'd expect, fans weren't so convinced, and they dragged Jenelle big time for her words. "She's just digging herself into a deeper hole," one person wrote in the comments section for the post above, while another wrote, "Omg no she didn't pull the his best friend is black card." A third even added, "Just cuz you have a 'black childhood friend' doesn't mean you're not racist!! [emojis] his actions, words, and stupid flags say otherwise! Believe nothing what you hear and everything you see!"
This isn't the first time Jenelle has had to defend her husband against such claims. According to Us Weekly, one example is when David posted a photo of himself draped in a Confederate flag, to which the mom-of-three had a similar explanation for. "I think that's just ridiculous because a lot of people even say he's racist, but his best friend is black," the reality star stated. Doesn't really add up, Jenelle!
David catches a lot of flack for his actions, but apparently in Jenelle's eyes, he can do no wrong.