With classic shows such as Will and Grace, Charmed, Gilmore Girls, and Twin Peaks, among many others, coming back in reboots and revivals in recent years, fans have been asking one major question: What about Friends? The sitcom, which ran from 1994 to 2004, is still a hugely popular show throughout all ages. The fact that it streams on Netflix might be responsible for this.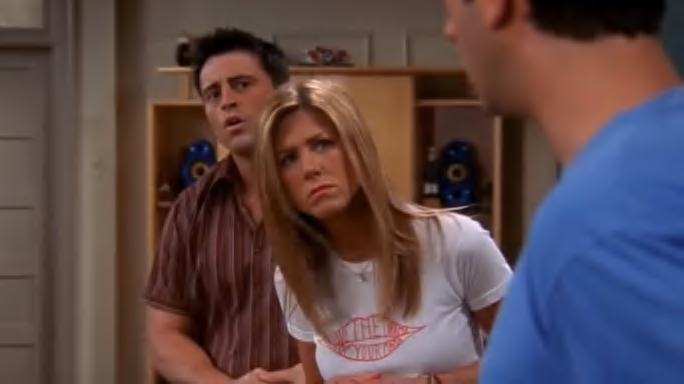 But in any case, the fact is people want to see Friends return for a reboot of any sort. Who wouldn't want to see Rachel, Ross, and the whole gang over a decade later? We can only imagine what they would be up to in 2019. Well, one of the show's stars has seen the demand, but it's bad news when it comes to her response.
Courteney Cox, who played Monica Geller, recently spoke to E! News on the subject, stating she doesn't think it'll happen.
"How many signatures do I have to get, who do I have to call, do I need to go to Congress to get this show rebooted?," Cox was asked, to which she replied, "You're going to have to go to Congress ... I can definitely call everyone but it cannot … I don't think that's gonna happen." Bummer.
Well, that counts Monica out. But what about her co-stars? We'll need to keep begging until they all weigh in.