'The Bachelor' Fans Raise Their Eyebrows as Nick Viall and Hannah Ann Sluss Flirt on Instagram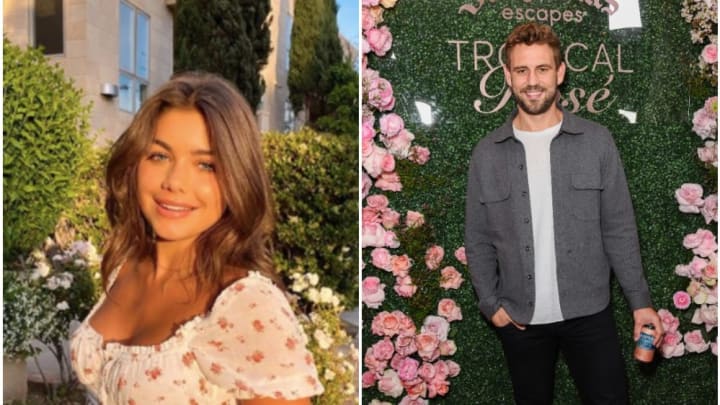 Well, well, well. What have we here, Hannah Ann?
Bachelor Nation is on high alert after some low key flirting between Nick Viall and Hannah Ann Sluss, reports Cosmopolitan. It may not mean much, but the fans are saying that the former Bachelor leading man should definitely pursue the big blue-eyed babe and former Bachelor contestant. Their little bonding moment also included a not so subtle jab at Pilot Pete.
The moment that's got fans buzzing came when the model posted some sultry, then smiley shots in an orange bikini. Nick seemed to like what he saw, and the Bachelorette runner up was one of many to hop into the comments section. Still, what Nick had to say (and how Hannah responded to it) stood out, really raising eyebrows.
The caption read, "Got my mind on the prize," to which Nick flirtatiously responded, "As far as caption go...'Dear Peter...' would have been a home run." Hannah thought Nick hit this one out of the park. She responded by saying, "Nailed it" with a laughing crying face.
Just like that, fans began responding to his comment, attempting to play matchmakers and encouraging Nick to "get on this." As the publication notes, Hannah seems like she could be into it!