Farrah Abraham Just Gave Amber Portwood Surprisingly Good Advice Following Her Arrest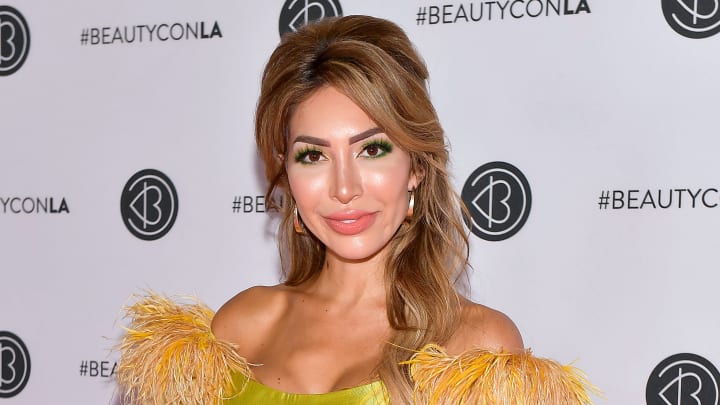 Farrah Abraham took advantage of Beautycon in Los Angeles to give some advice to her former Teen Mom co-star Amber Portwood, following her arrest earlier this summer. Farrah focused her speech on staying single and being strong on her own.
While speaking to Hollywood Life, Farrah said, "For Amber, my message would be, 'I wish you all the best and I know how that feels, I understand. I'm empathetic to what she's going through but I really really hope that she can be alone, go solo, be a solo girl and be that strong independent fierce woman that I know is inside of her and who can easily have two kids on her own."
Portwood was arrested on July 5 for domestic battery against her boyfriend, Andrew Glennon, who is also the father to her one-year-old son, James. During the fight, Amber allegedly threatened to kill herself and allegedly came at Andrew with a machete.
In light of what happened, Farrah said of Amber and Andrew, "They've definitely probably [split] ways after that. I can only imagine, this is her second go round of her losing custody of a child and I'm sure that's not taken lightly."
While Amber has been allowed visits with James, Andrew is reportedly still seeking sole custody of their son. Surprisingly, we kind of agree with Farrah's advice.