Fans Are Trolling Kim Kardashian Over Another Alleged Photoshop Fail in Kylie Jenner Collab Pic
By Bernadette Roe | Aug 13 2019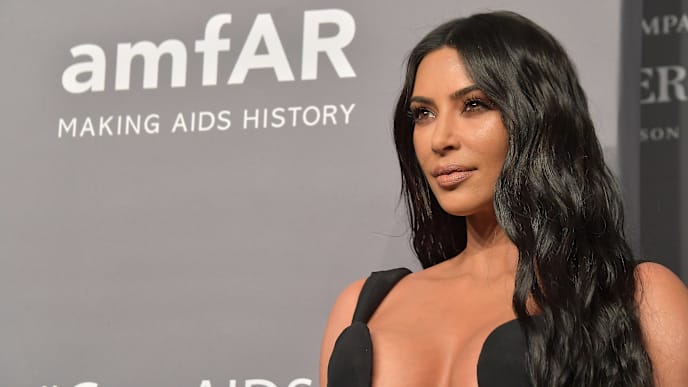 Things never stop when it comes to the Kardashians: babies, makeup launches, Photoshop allegations, you name it. In the most recent product launch, Kim Kardashian has collaborated with Kylie Jenner to launch three new fragrances in lip-shaped bottles. This fragrance launch is coming hot off the heels of her previous two summer launches, the Sooo Fire line and the Matte Smoke and Matte Cocoa collections, with a '90s nostalgic feel to the products. Seriously, these women do not slow down!
To spark buzz about the new fragrances, Kim just released a photo from the campaign, but instead of lining up to purchase the perfume, fans are noticing something off about her thumb.
According to Cosmopolitan, one user wrote, "Why is her thumb the same size as the rest of her fingers?" Another said, "look at Kim's hand, it looks off."
It's certainly not one of the worst Kardashian Photoshop fails, but her thumb does look weird. Who knows? Maybe Kim just has a weird thumb.
But the Photoshop speculation wasn't the only thing getting people talking. Many comments said they found the photo awkward and uncomfortable. One person wrote, "Seriously most awkward ad campaign ever. Lol." Another person said, "What the hell Kim ??????!!!!. This pic is just [weird] and suspect." Someone else added, "This pose is hella creepy."
Just like the famous family, the comments will never stop.