Fans Accuse Khloé Kardashian of Getting Nose Job After Watching Her and Kylie Jenner's New Q&A Video
By Natalie Zamora | Jun 13 2019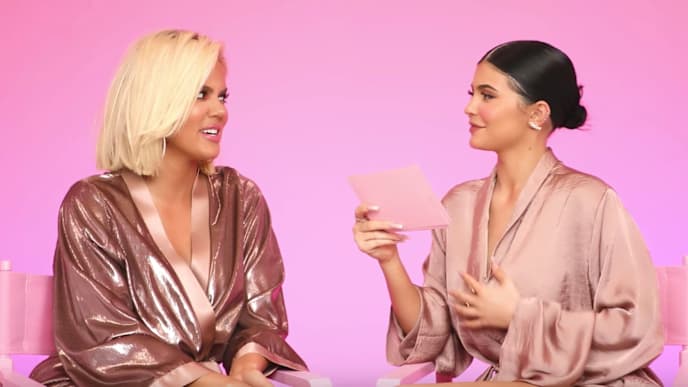 It's not rare when the ladies of the Kardashian-Jenner family get accused of altering their bodies--especially considering a couple of them have admitted to getting procedures done. But one rumor that has been ongoing for years now is that Khloé Kardashian got a nose job. The 34-year-old reality star has denied the speculation in the past, even claiming in 2018 that she wishes she had gotten one--and might get it done in the future.
Now, fans are convinced she must have gotten a nose job, as a new Q&A interview between the star and her half-sister Kylie Jenner shows her looking completely different. The YouTube video, which was posted today, has blown up with comments discussing Khloé's nose. Judge for yourself below.
One person commented on the video, "This is a brand new nose...her nose never looked like that before from the side...she had a [r]ecent change in her nose...," while another added, "Khloe has clearly got a recent nose job. She be looking just like Kris." A third expressed how alarmed they were, writing, "WHY DOES KHLOE LOOK SO DIFFERENT ALL OF A SUDDEN ?"
Because Khloé is usually super open with her fans on social media, we wouldn't put it past her to address the recent speculation sometime soon. There's no denying she looks seriously different--so we can either chalk it up to expert contouring, or assume she had some work done.